This document describes how to clear the cache and cookies of Safari on versions 10.0.1 and above.
 Click on the Safari drop-down menu and select Preferences.
2.  Click the Advanced tab. Select the Show Develop menu in menu bar checkbox and close the Preferences window.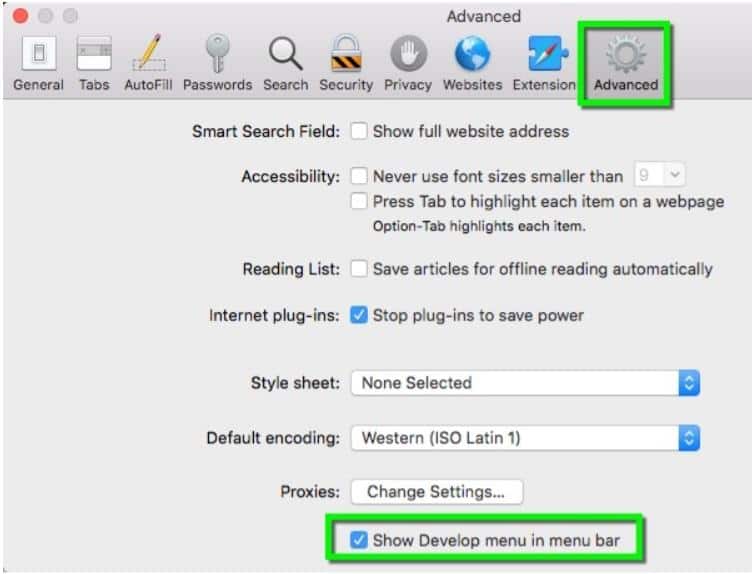 3.  Select the Develop drop-down menu. Click Empty Cache.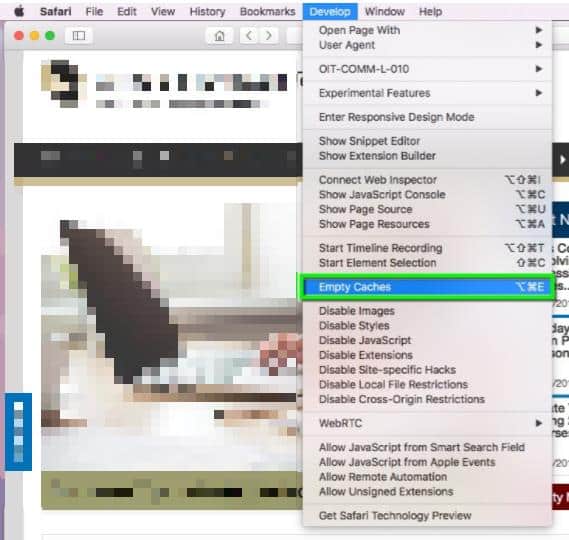 4.  Note: You may want to also clear your browser history. Select the History drop-down, then Clear History.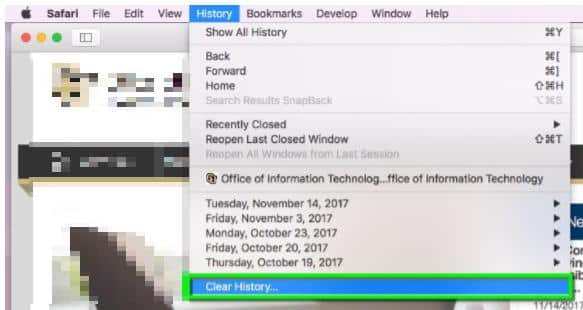 5.  Close your Safari web browser
6.  Next, open the Safari browser again.
Log in to the course from our homepage at ServingAlcohol.com.
Click the Sign In button at the top of the page.
Enter your email address and password. If you used the Google Login with your Gmail, use that instead.
After login, click on the name of the course in dark red.
On the next page, click on the Enter button.
Select the Last Visited Page button.