For Bartenders & Servers
Illinois BASSET Certification Online

On-Premise
Only $12.99

List Price:
$19.95
35% off
Our Basset Alcohol Certification Course
You'll learn alcohol awareness, intervention techniques, server duties, carding procedures, Illinois happy hour laws, and Illinois liquor laws.  All in a simple online alcohol server training course that is easy to understand. If you're a bartender, a waiter/waitress, or a server looking to achieve your bartender license, then our course is the one you'll need.
100% Online interactive and self-paced training
USA-Based Customer support
Certification is Valid for 3 years
Who Should Take Our Illinois BASSET Training
Bartenders
Barbacks
Servers & Wait Staff
Restaurant / Bar Supervisors
Restaurant / Bar Managers & Owners
Store Supervisors, Managers, & Owners
Liquor & Convenience Store Clerks
Illinois BASSET License
Frequently Asked Questions
Our Course Will Teach You:
To protect yourself and your establishment from liability
How alcohol affects your customers
How to recognize the effects of alcohol on your customers
How to prevent customers from becoming intoxicated
How to intervene when you need to refuse a sale
Know Illinois liquor and happy hour laws.
How to avoid and deal with disturbances
How to accurately check IDs and recognize minors with fake IDs
How to prevent second-party transactions
How to react to authorities when a problem arises
Use Any Computer Or Cellphone
Our BASSET (Beverage Alcohol Sellers and Servers Education and Training) will function equally well on your Windows or Mac computer, laptop, tablet, Android cellphone, iPhone, or iPad. On the go or while you sit at home, now training can be done on your terms.
Completion & Pass 100% Guaranteed
We give you multiple chances to take the course. Busy? Multi-tasking? No worries. Leave and come back as many times as needed until it's completed, guaranteed.
Your Enrollment Includes:
Access to online courses and the final exam immediately
Access to printable certificate immediately upon completion
Unlimited US-based free support
A 3-year official BASSET card license is mailed (7-10 business days) from the ILCC for free
Official Basset Certificate Alcohol Sellers and Servers Education and Training
License Number: 5A-0105593
We Meet And Exceed Illinois State Requirements:
The course is ILCC required official BASSET certification approved and recommended
Illinois bartending license Chicago
The course is approved by City of Chicago and BASSET certified renewal or recertification requirements – every 3 years
Responsible Agency – Mayor's Local Liquor Control Commission (ILCC)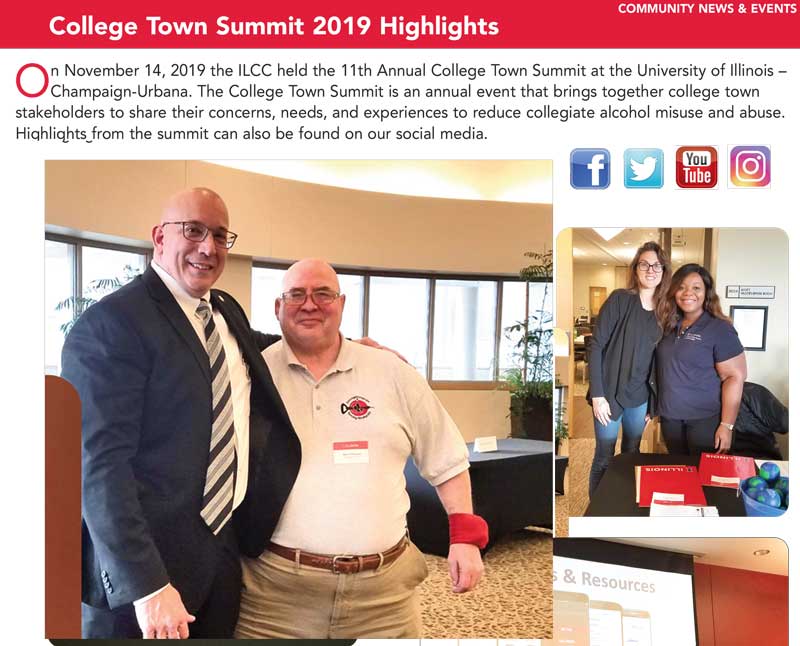 Since 1985, we have provided BASSET training for hundreds of thousands of individuals and businesses. This course is created by former bar and restaurant managers, bartenders, and servers. Our Illinois bartending license course incorporates decades of research directly from our staff because we have "been there" working in the alcohol serving environment. Respected and requested by the ILCC, Robert Pomplun with Serving Alcohol has held seminars at a few of the recent Illinois Liquor Control Commission's Annual College Town Summit. Very few alcohol training providers are asked by the ILCC to speak at their annual meetings. With over 35 years of experience, we offer the most reputable Basset certification for bartenders, servers, managers, clerks, and owners. Created by professionals in the industry, our course is the highest approved, endorsed, and required training by the Illinois Liquor Control Commission (ILCC).

Advantages to our online course:
Easily complete at your own pace
Login and out of course as many times as needed to complete
Up to 6 months to complete your course
Only 80% to pass
Retake final exam until pass if needed FREE
Immediately download & email your certificate for FREE