STATE APPROVED ALCOHOL SERVER TRAINING
The Most Recommended RBS Training California 
The state of California requires all on-premises alcoholic beverage servers and their managers to successfully complete an ABC approved California Responsible Beverage Service Training program and exam.  As of 2022, our California RBS training certification course is approved by the California Alcoholic Beverage Control for RBS training California in both English and Spanish. It is the most recommended authorized California bartending license certification course online among the list of RBS training program providers.   Since 2012, we have been a state approved Responsible Beverage Service training provider teaching California alcohol laws in English and Spanish, backed by over 35 years of experience certifying bartenders, servers and managers.
As of July 1, 2022, California Department of Alcoholic Beverage Control law mandates that establishments cannot employ or continue to employ any alcohol server without valid California alcohol handlers card training. Bartenders, servers, waiters, and managers who are newly employed are required to be RBS Certified within 60 days of hire.
User-Friendly & Easily Pass Your ABC Exam 100%
Our online California Responsible Beverage Service Training course is self-paced. For most people, the course along with the ABC RBS exam takes approximately one to two hours to complete. You can use any computer, tablet, iPhone, or Android device.  After you complete our course, you will need to return to your RBS account on the state's website. Our course will help you easily get all the RBS exam answers correct and get immediately certified today. For those who are asking how to become a bartender in California, our online California RBS alcohol certification will get you officially certified so you can receive your CA bartender license today.
How To Get CA RBS Alcohol Server Training Certified
Register in the California ABC | RBS portal as an alcohol server

(this includes managers of alcohol servers)

.
Take our California RBS training course online in English or Spanish.
Take the final exam in your RBS account after completing the course
All can be done within 2 hours or less. We easily guide you on how to become a bartender in California with our self-paced course. Start now and easily get RBS training certified.
Online interactive and self-paced training

100% Pass Guarantee or your money back

24/7 Customer Support Center
Business Account

Certify Staff with 15% Discount
Easily Train & Track Their Progress

Who Should Take Our ABC California Bartending License Course
Bartenders
Bar backs
Servers & Wait Staff
Restaurant / Bar Supervisors
Restaurant / Bar Managers & Owners
Store Supervisors, Manager, & Owners
How Long Does It Take to Get RBS Certification
Our online California RBS training online course is self-paced. For most people, the course along with the ABC RBS exam takes approximately one to two hours to complete.
Is RBS Training Required in California
Yes. As of July 1st, 2022, the state California Alcoholic Beverage Control (ABC) does require anyone who serves alcoholic beverages as a server, bartender, waiter, and manager to be California RBS certified by an approved training provider like Serving Alcohol.
Does a Bouncer Need to be RBS Certified
Yes. "Serving alcoholic beverages for consumption" applies to any server at a licensed premises and security guards checking IDs at the door of a licensed premises. Security guards that do not check IDs do not have to be RBS certified. This will require careful structuring of personnel by security services, and by large venue employers.
California Responsible Beverage Service
Frequently Asked Questions

ANSI-accredited online
Food Handler Training course
California Food Handler Card
Only $9.95

List Price:
$12.95
Proprietary Security Officer
(PSO or PPSO)
The State of California mandates that all in-house guards or bouncers, known as Proprietary Private Security Officers (PSO) under the law, complete 16-hours of job-specific training as part of their licensing process. This requirement can be satisfied online through our interactive course. BSIS Approved 16-Hour Online PSO Training.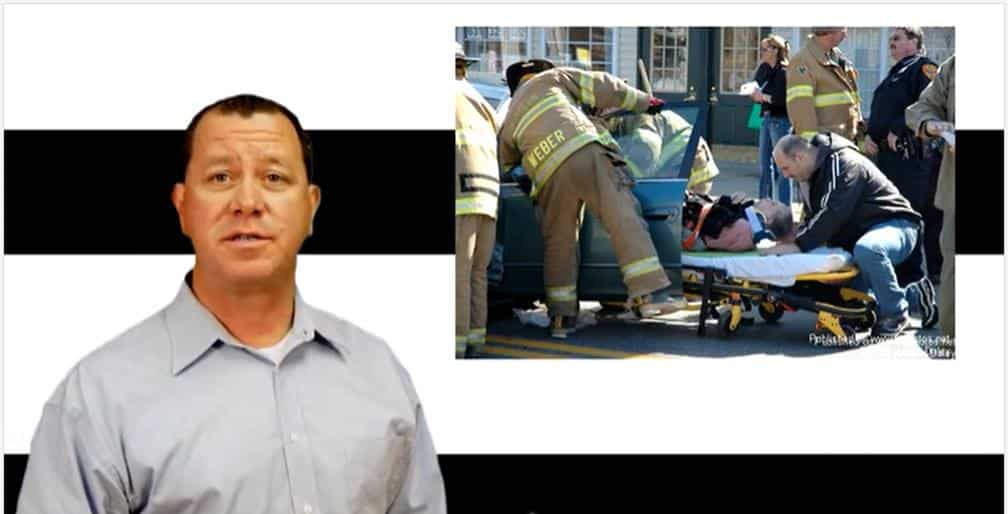 What is the Definition of an Alcohol Server
ABC On-Premises License
ABC license that grants the privilege to serve alcoholic drinks to patrons who then consume them within the licensed premises.
Alcohol Server
Anyone who:
checks customer IDs for the purpose of alcoholic beverage service or entry to an ABC on-premises licensed establishment,
takes customer alcoholic beverage orders,
pours alcoholic beverages for customers, or
delivers alcoholic beverages to customers.
Manager
Anyone who directly hires alcohol servers, oversees alcohol servers at an ABC licensed premises, or trains alcohol servers how to perform the service of alcohol for consumption for an ABC on-premises licensee.
Advantages to our online course:
Easily complete at your own pace
Login and out of course as many times as needed to complete
Up to 6 months to complete your course
After the course is completed, you MUST take the RBS exam within 30 days on the state's website: https://abcbiz.abc.ca.gov/
Our California RBS training course strictly follows the guidelines provided by the California Department of Alcoholic Beverage Control on how to become a bartender in California. This certification course is often referred to as California responsible beverage server training, California bartending license, California RBS server permit, or California alcohol certification. This course is needed and required for all servers, bartenders, and managers within the state who serve alcoholic beverages. It is also required of the security staff or bouncers who check IDs of those patrons of alcoholic beverage serving establishments. Our California alcohol training certification incorporates decades of research. It answers questions such as "how old do you have to be to serve alcohol in California". Our CA bartending license gives you the rules, regulations, and liquor license California laws set by California Department of Alcoholic Beverage Control for California .