Michigan Liquor Control Commission
State Approved Alcohol Certification
Michigan Alcohol

Seller-Server Course
Only $12.50

List Price:
$19.95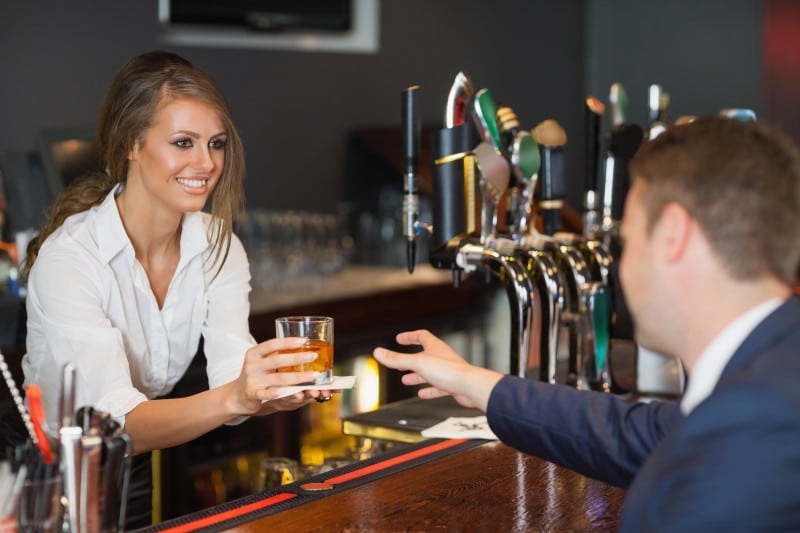 Michigan Alcohol Seller Server Course 

Our Michigan alcohol seller-server course is approved and required by the MLCC (Michigan Liquor Control Commission). Serving Alcohol Michigan alcohol certification follows the rules and regulations stated in the Michigan Liquor Control Code, Youth Employment Standards Act Act 90, and all related penal and vehicle codes. For waiters, bartenders, servers, managers, and owners who serve alcoholic beverages within the state of Michigan, it is required to hold an approved Michigan alcohol certification in order to legally serve drinks in your bar, hotel, or restaurant. This Michigan alcohol training provides your responsible hospitality team with the skills needed and required to responsibly, lawfully, and professionally sell and server alcohol on and off premise. This course is often referred as the Michigan bartender license or Michigan alcohol permit. Serving Alcohol has over 35 years of experience teaching alcohol awareness, intervention techniques, server duties, carding procedures, and state laws.
This Michigan alcohol certificate authorizes you for on-premise and off-premise. In our Michigan certification course, we cover how old you need to be to become a bartender and how to get your bartender license as well as some helpful bartender career statistics in the US.
This course is certified by the Michigan Liquor Control Commission as mandatory server training: MLCC (Michigan Liquor Control Commission)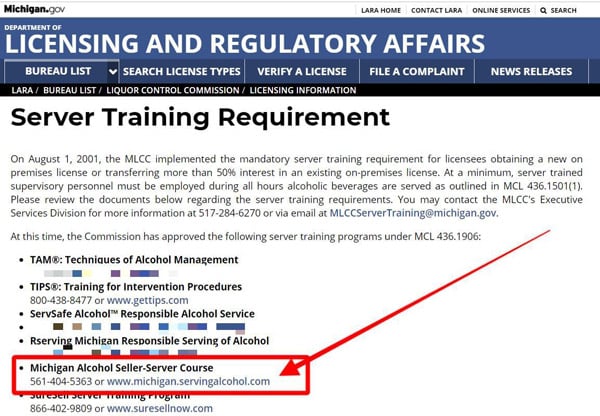 Founded in 1985, we have certified hundreds of thousands of individuals and businesses over the last 35 years. This course was created by former bar and restaurant managers, bartenders, and servers. Our training incorporates decades of functional work history from past experience. We have worked diligently with the state department and liability lawyers to be the most protective,reputable and recommended alcohol certification training.
We recognize you are busy and alcohol training might not on the forefront of your mind. We provide accurate knowledge and quickly bring you and new employees "up to speed" with the most recent laws. Some of our information may seem common knowledge but we take your alcohol serving profession very seriously. Your decisions could make a dramatic difference in another person's life. With a little of your time and our training, we will help you become a responsible safe safer of alcohol and increase your tips. Select your course, click Enroll Now, complete the course and print your free certificate and wallet card all within a couple of hours.
Insurance & Michigan State Required
Our courses are recommended, required, and endorsed by liability insurance carriers. For anyone holding a Retail license there is proof Proof of Financial Responsibility (liquor liability insurance) required by MCL 436.1803. Your staff will remain current with state rules, regulations, and laws, in regards to the service of alcohol.