Despite persisting stereotypes about bartending being a stopover job, many people have found professional and financial success tending bar as a profession. It's a flexible career option full of exciting elements you simply won't find anywhere else. If you're a people person who enjoys both manual work and constant challenge, bartending could be a great fit for you.
Is bartending a good job? Is it for you? This article looks into the important aspects of bartending as a viable career path so you can make an informed decision.
How Much do Bartenders Earn?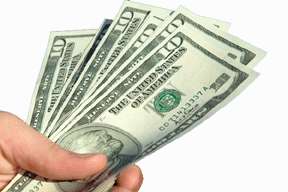 What most people really mean when they ask if something is a good job is if it actually pays well. So, let's look into that first.
How much bartenders make depend on the following factors, namely:
Where you are working (state and/or city);

What type of establishment you're working in;

What shifts you work; and

How skilled you are as a bartender
A quick Google search reveals that the average salary of a bartender in the United States is around $21,000 to $32,000 per year. That is if the bartender works the regular 40 hours a week. In reality, however, bartenders' work hours are so much more flexible. In a given week, they can work as little as 24 hours as a part-time bartender and up to 80 hours for those working full-time. 
It also doesn't factor in the amount of money they earn from tips. Contingent upon the factors stated above, bartenders can make anywhere between $40 to $1000 per shift (not necessarily 8 hours) in tips alone.
Things You Need to Know Before Going Into Bartending
Bartending looks like an easy job but it's actually hard work. Just like any other type of employment, you have to know what to expect first before you get into it. Here are some useful things to know early if you want to become a bartender. 
What Qualifications do I need to be a Bartender?
Qualifications for bartending may differ depending on where you work and what state you live in. Working in a busy nightclub where tips are high and the volume is high is different from working in a restaurant bar. The one thing in common is most bartending training is done on the job. The number one qualification is to be social and talk to your patrons!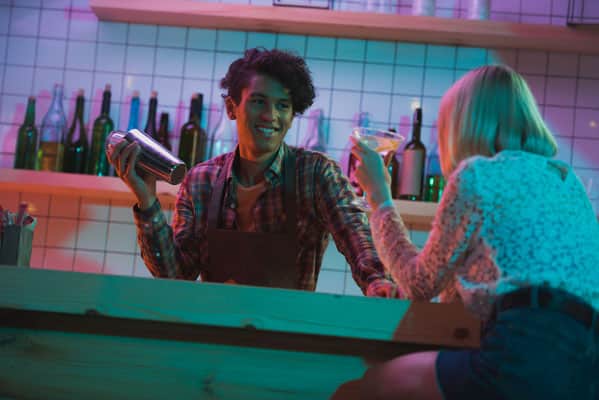 You Need to be Sociable
Overall, it can be a surprisingly financially rewarding job for someone who's willing to put in the work. Read more about how much bartenders make in this comprehensive post.
As a bartender, you need to work with the restaurant or other bar staff on top of serving customers. It goes without saying you'll be working with folks all the time so it helps to have strong communication skills and a natural curiosity for people. 
You Don't Have to go to Bartending School
You don't need to get formal training to become a bartender if you can learn directly on the job. If you can get a job as a barback, busser, or a bartender's assistant, you will have the opportunity to get trained on the job and potentially work your way up.
The Work Differs Depending on the Venue
Working in a restaurant or in a nightclub can be more fast paced compared to working in a cocktail bar where the work is more focused. The vibe and your income will also be largely dependent on where you work.
Expect Unpredictability
profiles.  If you're looking to improve your cocktail making skills, take a mixology class.
There might be instances where you have to intervene to work out a conflict. Your boss might sometimes ask you to work well into the night. Your sleep schedule may suffer. All these are part of the job and must be considered before you take on the challenge for yourself.
You will be Asked to Make Special Drinks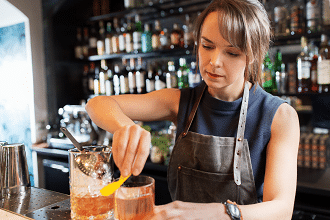 You will learn how to craft classic mixed drinks and cocktails on the job. Still, some customers will challenge you to show off. This requires a good understanding of different ingredients and flavor
Is Being a Bartender Worth it?
Being a bartender is definitely worth it. The people you meet, the experiences you will see and hear about, and the never ending list of new drinks to mix always make the job exciting. Huge tips from someone who really enjoyed the service are not uncommon!
What is a Bartending Certification called?
A bartending certification means you are approved in responsible beverage service. It is a bit different from a bartending license. A certification means it is not required in the state and is mostly used for insurance and liability purposes. A bartending "license" is required in the state. Some states where a bartending license is required are Wisconsin and Illinois and (as of July 1st) California.
Do you need a Certificate to Bartend?
Depending on your state, a certification may or may not be required. However, being alcohol certified looks great when applying for a job. Knowing how to serve alcohol safely reduces liability in your establishment and helps keep your patrons safe. It is highly recommended to get certified to bartend.
So is Bartending a Good Job?
If you love working with people within a non-traditional, dynamic work environment, then bartending is a promising career choice. You can set your sights on it for the long-term or it can be something you do for a while before you hop onto something else. Regardless, it's a terrific job you can always fall back on.