Building a thriving community comes with many challenges, but the dedicated volunteer community in Hamilton, Ohio has proven that with passion, inclusivity, and a collective commitment to progress, these challenges can be overcome. Hamilton boasts "17STRONG" as part of the vibrant volunteer community that spans across 17 different neighborhoods with incredible members at its core. Recently, more than 200 volunteers in Hamilton completed an online Safe Alcohol Training through Serving Alcohol, certifying them to serve alcoholic beverages at the highly anticipated Rivers Edge Summer Concert Series in Hamilton.
17STRONG and Hamilton Neighborhoods

"We is greater than me," is the core value of Hamilton's community-driven initiative to revitalize and enhance the city. 17STRONG is led by a citizen advisory board providing structure and direction for all 17 neighborhoods. 17STRONG rallies individuals, groups, and other organizations to take pride in their particular corner of their city. It fosters a sense of belonging and pride in each of its seventeen neighborhoods. 17STRONG has successfully engaged volunteers from all walks of life to actively participate in various community projects and events.

The program values personal outreach to volunteers rather than simply filling out a form. Experience is not necessary and all interested volunteers are welcome. Training is not required just a person's desire to make a better Hamilton. "We exist to celebrate, not separate." The 17STRONG website is used to communicate with the community, delivering up-to-date information and providing follow-up assistance to ensure the program's continued success. Through their collective efforts, 17STRONG has made Hamilton a better place to live, work, and play.
Safe Alcohol Training and Volunteer Importance
The state of Ohio does not require alcohol servers to be state certified. But many cities and communities do. It helps ensure alcohol safety, protects them from liability, and is often required by their liability insurance carrier. Hamilton's RiversEdge required its volunteers to undergo safe alcohol training to ensure safe event coverage. However, the city came to a dilemma when finding alcohol training providers with some charging almost three times the amount. Without the volunteers, the event would face more challenges and lack the incredible spirit they bring. RiversEdge was months away and a solution was needed. 
Rivers Edge Summer Concert Series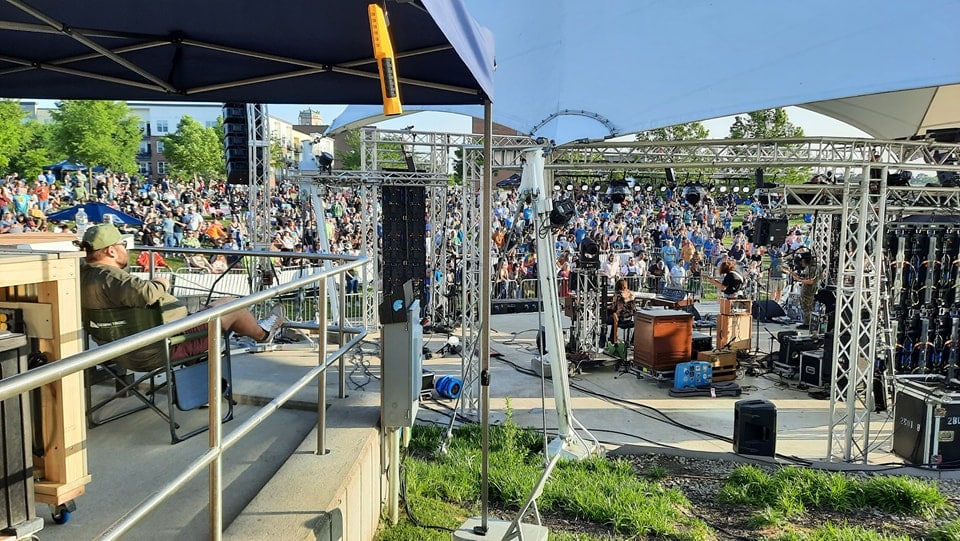 RiverEdge Summer Concert Series in Hamilton, Ohio takes place from May through September, featuring a series of concerts along the scenic Great Miami River. Attendees can enjoy a delectable array of food vendors, local brews, and live music. All concerts are free to attend, and for those seeking an enhanced experience, there is an optional VIP pass available to support the event and add a touch of exclusivity to the evening. As a token of appreciation, volunteers receive complimentary beverage tickets and a special volunteer T-shirts. Adding to the excitement, Hamilton native David Shaw, a member of the renowned band "The Revivalists," returns every year to perform in his hometown, sending it home with a captivating performance.
Future Plans and Growth
Looking ahead, both RiversEdge and Serving Alcohol have ambitious plans for future growth. The volunteer coordinator at RiversEdge aims to expand its reach, engage more volunteers, and foster a stronger sense of community within Hamilton's RiversEdge. They will enhance training and support systems while prioritizing personal outreach and creating a supportive learning environment. Serving Alcohol will continue to provide accessible and cost-effective alcohol training, supporting organizations like Hamilton's RiversEdge. Both programs value collaboration, community feedback, and making a lasting impact on the community. Together, they are dedicated to nurturing Hamilton's community spirit and creating a brighter future for the city.