The Manhattan is one of New York's most famous cocktails. It is a classic cocktail that originated in the late 1800s and early 1900s. Whether it was created in New York city's "Manhattan Club", or in a bar around the general area, it's up for discussion. One thing still holds true, and that's the fact it still has the same timeless recipe to this day!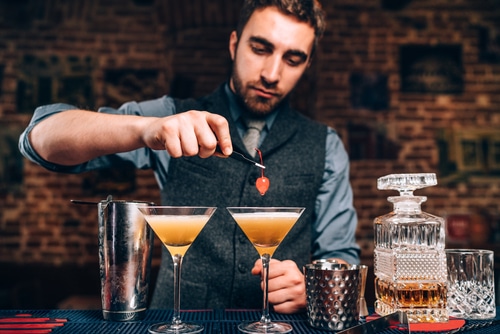 There's a reason the Manhattan's recipe hasn't changed in over a hundred years. The whiskey, Italian vermouth, and aromatic bitters make the perfect combination of sweet and tangy with the perfect finish. It is a balanced cocktail that will never disappoint no matter the occasion.
Even with its perfect combination, the Manhattan has had many bartenders and cocktail enthusiasts make a tweak or two. Whiskey is the main driver and can be changed to many other types including rye, bourbon, or even scotch. Rye can make the drink spicier than a sweet bourbon. Even other bitters can help liven the drink and give it an edge. Substitute the Angostura bitters for orange ones and see where the new variation takes you! 
Also check out: Old Fashioned
Ingredients in a Manhattan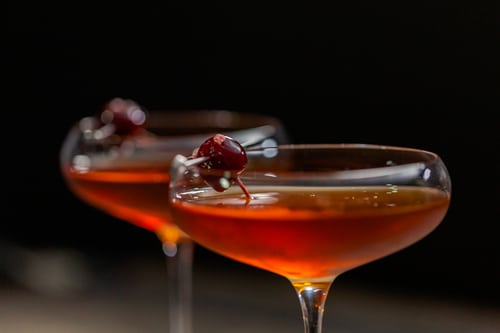 2 ounces rye whiskey

1 ounce sweet vermouth

2 dashes of Angostura bitters

Garnish: brandied cherry (or lemon twist, if preferred)
How to make a Manhattan
1: Use a tall glass to mix ice, rye, vermouth, and bitters all into one. Stir well.
2: Strain into a chilled coupe glass.
3: Garnish with a cherry (or lemon twist).
Learn how to make this incredible drink in our ultimate guide to bartending. We also offer state alcohol certifications online. Select your state to learn more.