It takes more than just technical skill to be a great bartender. That said, it's not a long-term career option for everyone. To thrive in bartending, one must have a good balance of people skills, a high level of organization, composure, and a persistent desire to learn.
Learning what it takes to be a great bartender early on will help you decide if it's a great fit for you. Here are useful bartender skills for anyone considering bartending as a career.
A Good Memory
Bartenders need to keep track of who orders what, what ingredients go into which drink recipe, which drinks go well with a particular food, and even learn the names of regular patrons and their favorite orders, etc. In short, you need a good short-term and long-term memory to keep up with the demands of the job or it will easily get taxing.
Excellent Communication Skills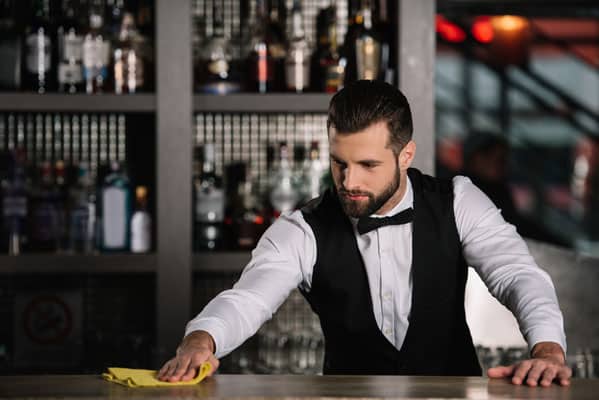 No bartender flies solo. They work in tandem with the waitstaff and kitchen staff, the busser, and the customers on a daily basis. Success in bartending depends on your ability to work well with others. That implies a willingness to listen and understand the needs of your co-workers and customers, communicate clearly, and apply tact as necessary.
Cleanliness
Sanitation is standard philosophy in the hospitality industry. Since you are handling stuff that people will consume, your environment should be kept clean at all times. As a bartender, you need to make sure your station stays clutter-free. You are also expected to look presentable and well-groomed throughout your shift.
Math Skills
Processing payments is one of the most important responsibilities of bartenders. They close out tabs, keep accurate records, and issue receipts. That being the case, it's handy to have at least a basic understanding of percentages and arithmetic. Being able to do a quick mental calculation will be extremely convenient when it's rush hour and you have five tickets on queue for payments.
Focus
Being able to reserve your calm and composure under the intense demands of a fast-paced environment will help you adequately respond to needs both immediate and implied. It helps to have situational awareness especially when multiple things compete for your attention at the same time. An ability to focus on work when work demands it will allow you to dispense initiative where needed and help you to thrive in this job for the long-term.
Dexterity
It's simply not a job for the clumsy. Handling glassware and equipment is part of the job description. Whether that means cleaning bar tools, handling kegs of beer, or mixing drinks in a shaker, you need to exercise caution while doing all this manual work for your and others' safety.
Willingness to Learn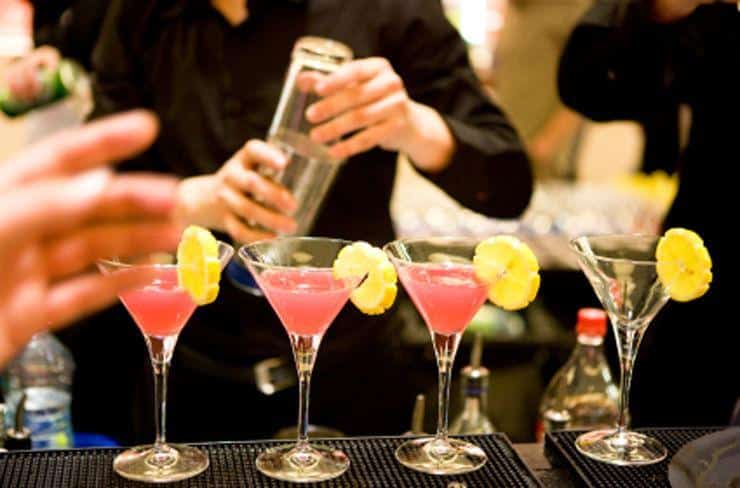 The best bartenders are those who are always looking to learn new bartender skills. They simply are more likely to be coachable, can handle criticism with an open mind, and generally work well with others. It's a trait that will not only help you land a job but also help you work your way to the top.
Bartending as a profession continues to evolve and there are always new tricks and tips you can pick up to update your repertoire every now and then.
Take the Next Step
If these bartender skills are talents that you already possess, then you're ready to take your journey to the next level. Get trained in bartending basics and learn fundamental bartending knowledge to launch your bartending career.
Browse Serving Alcohol's courses and start learning online. Serving Alcohol's online bartending license and certification programs offer:
Online interactive and self-paced training

100% Pass Guarantee or get your money back

24/7 Customer Support
Check out Our Courses today. Click on your state on the sidebar to learn more about the program details specific for that state.