Georgia Alcoholic Beverage Delivery Course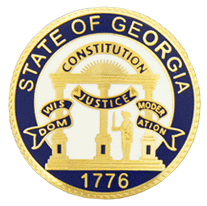 The Georgia Alcoholic Beverage Delivery Certification Course is for the purposes of delivery or takeout services only of off-sale alcoholic beverages. The delivery certification course certifies those who work for grocery stores, convenience stores, liquor and package stores, specialty retail stores, bars or restaurants for the purposes of delivery or takeout services only. Off-premise sellers and delivery personnel learn strategies for preventing illegal alcohol sales or delivery to underage and/or intoxicated customers.
Our Georgia Alcohol Delivery Course is approved and required training under Georgia's bill HB 879 to deliver alcoholic beverages responsibly within the state. It's easy and takes less than an hour. You'll receive your Georgia alcohol delivery certificate immediately after it's completion.

Advantages to our online course:
Easily complete at your own pace
Login and out of course as many times as needed to complete
Up to 6 months to complete your course
Only 70% to pass and get your certificate
Retake final exam until pass if needed FREE
Immediately download & email your certificate for FREE
Georgia's Delivery of Alcoholic Beverages - FAQs

Click the link above for answer to any questions about the state's requirements for this course before allowed to deliver alcohol.
Since 1985, we have certified tens of thousands of individuals and businesses over the last 35 years. This course is created by former bartenders and restaurant managers, security, and servers. Our training incorporates decades of research. Over the decades, we have worked diligently with the state departments and liability lawyers to create the most reputable and recommended bartender certification.
Easily Complete It Today
This course takes about an hour or less depending on the individual. It's easy to begin and complete in one sitting or take our training course at your leisure. Leave and come back to the course as many times as needed.  When you return, the training will pick up where you last had left.
Use Any Computer Tablet or Smartphone
Our courses can be completed on any computer, laptop, tablet, or cellphone. Your certificate is available to you immediately upon completion as an emailed PDF file.  Complete it tonight and email to your manager before going to work tomorrow.  Select your course, click Enroll Now, complete the course and print your certificate.
Required By The State of Georgia
The state of Georgia does require this certification if you are delivering alcoholic beverages for an alcohol serving or selling establishment such as a restaurant, bar, tavern, nAs a result, more businesses are requiring our alcohol delivery certificate as a condition of employment.
Our alcohol seller delivery certification course gives you the tools to sell and deliver alcohol responsibly. Additionally, you will learn:
The effects of alcohol on your patrons
Intervene when you need to refuse a sale
Properly check IDs and to recognize minors
Keep customers from becoming overly intoxicated
Protect yourself and the establishment from liability
Georgia Alcohol Service
Frequently Asked Questions