Before the pandemic, alcoholic beverages were, for the most part, purchased in stores, restaurants, and bars. But when social restrictions were put into place, some states like Georgia changed local laws for businesses to deliver alcoholic beverages to customer's homes.
As an Uber Eats, GrubHub, Drizly, or DoorDash delivery driver in Georgia, you can officially deliver alcoholic beverages such as beer, wine, and liquor. It's a great way to boost your earnings as a delivery driver. However, this new mandate comes with regulations, including completing the required training to comply with Georgia alcohol laws. In this article, we're sharing why this may be a lucrative option as a Georgia delivery driver for Uber Eats, GrubHub, Drizly, or DoorDash and everything you need to know about required training as a Georgia alcohol delivery driver.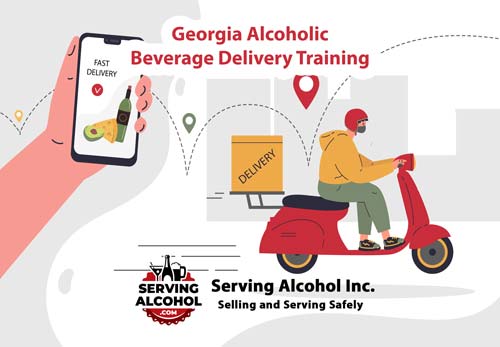 Georgia Updates Laws For Alcohol Delivery
In 2020, the Georgia state Senate approved HB 879 and signed into law that alcohol could be delivered to homes. Certain restrictions were adhered to in the process of delivering alcohol to homes. It included regulations on who is permitted to make such deliveries and the mandated training needed to be taken before being able to make deliveries of alcohol.
Uber Drivers Can Get More Tips With Alcohol Delivery
Eligible delivery drivers can take on alcohol delivery requests and can make some extra income thus increasing their earnings with Uber Eats.
Alcoholic beverages are usually priced at a premium, so orders that include alcohol tend to come in at a higher value than regular food orders. For services like Uber Eats, which encourage users to tip their delivery drivers, these orders mean higher tips for you. Customers are going to take advantage of it by ordering alcoholic beverages alongside their food with this new law allowing alcohol delivery to homes.
But, you must meet the requirements for delivering alcohol in Georgia or you will not be able to take these orders. Having the right training to deliver alcohol opens up more financial prospects for you.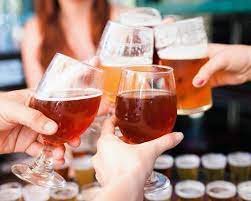 Alcohol Delivery Drivers On Uber
For those willing to learn how to deliver alcohol with Uber or any other food delivery service, it's easy to get started. Sign up for an account as an Uber Eats delivery driver. Simply log in to the Uber Driver app and enter the relevant details. Follow the registration process and create your account.
Opt-in for delivery of alcohol once you have your Uber Eats driver account created. There is a simple verification process to ensure that you comply with all state requirements in Georgia. With it, you're good to go with accepting alcohol deliveries.
Requirements For Uber Eats Alcohol Delivery In Georgia
The state of Georgia does have requirements for you to deliver alcohol. To deliver alcohol, you need to be 21 years or older, hold a valid Georgia driver's license, complete a criminal background investigation within the last 12 months, and meet certain other requirements.
When you have completed a mandatory delivery training course approved by the Georgia Department of Revenue and passed an examination on the alcoholic beverage delivery training curriculum, your training certificate should be kept in its physical or electronic form as the delivery driver at all times while delivering alcohol.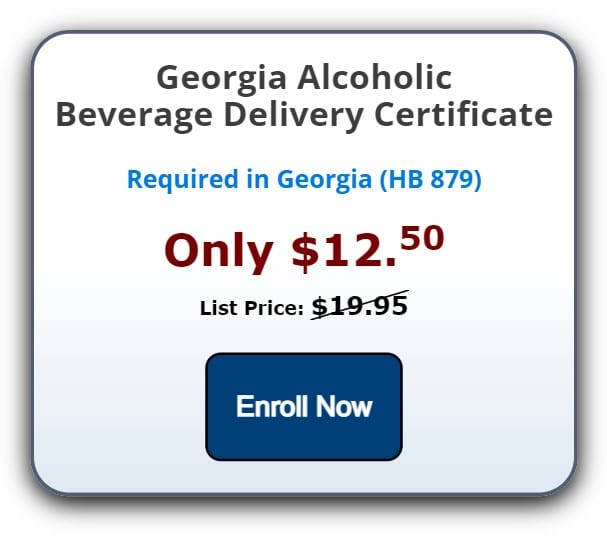 How To Take Georgia Alcoholic Beverage Delivery Training
Serving Alcohol was the first online approved training provider to offer the Georgia Alcoholic Beverage Delivery Training. In this self-paced, easy course, you will learn how to safely deliver alcohol to patrons to remain in compliance with Georgia liquor laws. Once you achieve a score of 80% or better, your Georgia Alcoholic Beverage Delivery certificate will be automatically issued.
Once the course is complete and you get your certificate, it will be valid for 2 years from the date of issuance. You can easily download your certificate from our website at any time using your phone to stay compliant with Georgia alcohol laws.
Becoming a state-approved alcohol delivery driver in Georgia is an easy way of making some extra money, and getting started is simple. Register to take the Georgia Alcoholic Beverage Delivery Training and start earning extra money today.