Happy National Bartender Day!
Mixing drinks isn't just a job, it's an art form. Throughout the year many bartending styles have emerged. So for National Bartender Day, we're here to help you find a drink-making style that fits you best! Are you classic? Tiki? Molecular? Flair? Modern? Find out!
Classic
Call you old-fashioned but you love making...old fashions. Something about the lore of barkeeps, the mysterious suited man, or just sticking to the classic speaks to you. You swear by the basics and can whip up a perfect martini at a moment's notice. Do you still watch Cheers on your nights off? You will be celebrating National Bartender Day under the influence of Sam and cursing the television powers that be for canceling such a national treasure.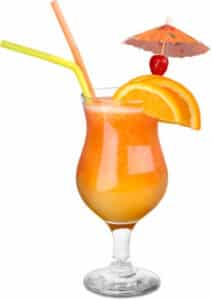 Tiki
It's always vacation when you're behind the bar. The more ingredients the better. And everyone deserves a mini umbrellaed drink at the end of the day. Your customers know that when you're working, it's island time and that you're always down for finding a new rum concoction for them to try. National Bartender Day is going to be filled with relaxed tunes and slow sipping something frozen.
Molecular
The first time you saw a drink with liquid nitrogen pouring from the rims, you knew. This was your calling and you wanted to know the ins and outs of molecular mixology. From emulsification to xanthan gum, every day behind the bar is like being in science class. On National Bartender day you'll be experimenting with caviar and cocktail onions because your signature drink is never done.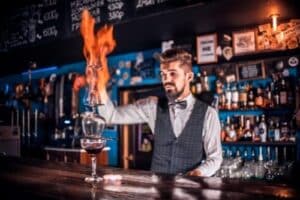 Flair
What's the point of working in the bar unless you get to throw shit! That's your motto and everyone knows it. From complicated pours to showy layered shots. It's all about how you look and the look on people's faces when you do it. This National Bartender Day you'll be throwing that shaker twice as high because it's about pushing the limits and yourself.
Modern
It's all about the IT, the NOW, the what's popular. From trendy liquors to quirky glasses, the menu is always changing. You heard from a friend that it's all the rage and that's all it took. Your dream job is working from a speakeasy that is only talked about in hushed tones and through the inner circle. This National Bartender Day is going to be spent sitting around listening to the hot gossip about what and who is in. And who's not!
Looking to prepare yourself for your future as a bartender and to get your bartender license? Check our Master Bartender Course Online or take the Beginner Bartending Quiz from your friends at Bartending License help today.