Goodbye 2021 and hello 2022! We've compiled a list of the top 28+ new bartender tips to help you find suitable New Year's goals and achieve them.
28 Beginner Bartender Tips
Drink Tips
Learn a new recipe (or two or ten) like these 2021 favorites! How about some

Humble Pie

or a

Man of War

?
2. Suggest one of these top menu items of 2021 when the customer asks, "what do you recommend." Dishes served in bowls seemed to be a great hit. So why not offer up soup, salad, poke, pasta, or ramen as a perfect accompaniment to a signature drink.
3. Develop your signature drink! The SIP Awards recommends picking a familiar base, then experimenting with a standard recipe. How can you make it out of the box but still sippable? Don't forget about the presentation!
4. Perfect your martini. It's here to stay as cocktail trends from 2021 will follow into 2022. And why not? It's a classic for a reason!
5. Jump on the alcohol-free bandwagon and offer up drink options for Dry January, recovering alcohol abusers, or the people who just prefer to abstain.
6. Get good at making your drinks (and talking the kitchen into making the food) vegan or vegetarian. 
Restaurant Tech / Business Tips
6. Become the companies tech expert. Restaurant Business reported Google, robots, AI, air purifiers, and solving the problem of fragmentation (tech that doesn't work together) as 2021s top tech advancements and problems. 
7. Don't settle for low wages! With the labor shortage continuing to plague the hospitality industry, you should be able to successfully negotiate a fair wage (the consensus is $15 an hour).
8. Suggest a new design for the dining area. If the flow isn't correct, traffic jams and spills are likely. Should take out have its designated register? Let management know you're interested in helping solve problems.
9.  Learn from the biggest stories of 2021. Restaurant Business podcast "A Deeper Dive" talks about the news that rocked the restaurant industry last year.
10. Become an activist! Look around in your community and see what could benefit from your help. Then save a position of your tips each day and donate your money or time to a worthy cause. We love the idea of free cab fare to overly intoxicated customers!
11. Learn a new vocabulary word (or three) to understand management successfully. Restaurant Business listed IPO, transitory, and omnichannel as buzzwords of 2021. IPO stands for initial public offering and is the stock traded when a company first comes to market. Transitory means not permanent. Finally, omnichannel is a term used to describe multiple (Omni) routes of doing the same thing. For example, food, drinks, and merchandise being sold in-store, online, thru delivery, and to-go.
12. Speaking of stocks, invest! The best way to ensure the economy surrounding restaurants and hospitality, in general, remain afloat is to invest in their future. Check out these Top Restaurant Stocks for Q1 2022 by Investopedia. If you are a conservative investor, maybe skip LUCKIN coffee.
13. Listen to one of these Best 20 Bartender Podcasts.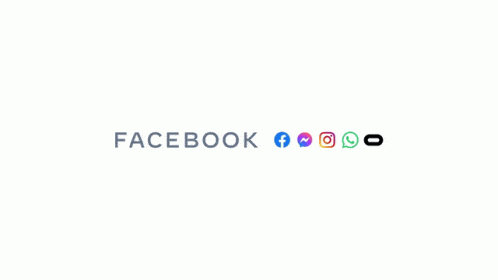 14. Support minority-owned businesses!
15. Prepare for the metaverse? Maybe Mark Zuckerberg will be seated at your table…..
16. Join a professional network such as a hospitality organization to network, learn, and build your resume. Check out Responsible Hospitality Institute for more information.
Bartender Education Tips
17. Work on communicating effectively and efficiently. You should be able to convey something to your supervisor, coworker, or customer in as few words as possible.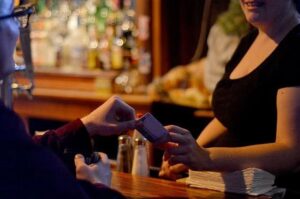 18. Train to serve responsibly. Even if it's not required in your state, alcohol training can help you understand alcohol, how to card customers, when to intervene, and how to protect yourself from liability claims. According to RMS Hospitality Group, the four most significant reasons bars (and bartenders) are sued include slips/falls, guest on guest altercations, guest with employee altercations, and serving minors or overserving.
19. Know what ABV is, a standard drink,  and BAC is.  ABV stands for Alcohol by Volume, and it helps you find half of the proof of alcohol. A standard drink is ​​​​​​​​a 12-ounce bottle or can of regular beer (5% alcohol), a 5-ounce glass of wine (12% alcohol), and one and 1/2 ounces of 80 proof distilled spirit (40% alcohol). BAC stands for blood alcohol content, and it's the most popular legal measure for determining how much alcohol is in a person's bloodstream. Across the United States, the minimum to drive is around .08%. You can determine when a person has been overpoured or serviced using this information.
20. You can learn more about these topics and the signs of intoxication, how alcohol is eliminated from the body, and how to read a BAC Chart in our Responsible Alcohol Training.
21. Become the master of "the clean." Nothing says I know what I'm doing like a clean and tidy workspace. It puts a customer's mind at ease and makes sure your being as efficient as possible.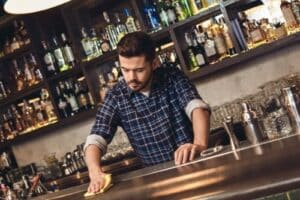 22. Get really good at customer service (and earn more tips!). Did you know just personalizing a check could increase your tips by 16-28%? Take our gamified micro-course in 30 minutes or less. 
23. Train to become a manager. It's never too early to start thinking about your future. You can learn what it takes to mitigate risk, train staff, prevent intoxication, promote safety, prevent theft, and how to handle special events and emergencies.
24. Learn about bar tools, find out how to use them, and practice.
25. Download a restaurant or cooking game to practice vital skills in your free time. It's been proven that using a customer's name during sales interactions can result in a tip increase. Having a good memory can also help you go paperless and create a less stressful work environment.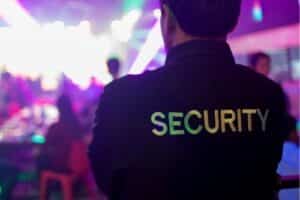 26. Research your state's liability and dramshop laws. You have a legal responsibility never to serve a minor. It is your responsibility to correctly check identification and refuse service for any reason when you feel uncomfortable. Fines for serving can be in the hundreds. Some states will require jail time. And it could mean the end of your career.
27. Take security training and continue protecting yourself and the business. Our partners at Nightlife Security Consultants are the nation's leader in hospitality security training. In addition to providing you with valuable skills and knowledge, it also acts as a resume builder and can open you up to working more shifts.
Looking for different drinks to mix up? Check out our Breaking Down Series!
Want to learn more about the items in a bar?