While most think bartending is just making drinks and talking to customers, it's much more complex. There are a lot of bartending rules that you have to know from the federal government through state and local laws and house rules. Each has its impact. Here are the 12 most popular agencies that can create bartender rules. 
Federal
Bartenders Rules
Federal rules are those passed down by the United States government. Federal bartender rules can include a variety of government agencies. While knowing most of these rules will be the job of your manager or owner, you should be aware of these bartenders' rules, especially in the case of reporting issues.
Congress/President
The United States Congress passed prohibition in 1919. President Franklin Roosevelt repealed it in 1933. Congress established the national drinking age as 21 in 1984. President Donal Trump 2019 passed the law making tobacco use illegal for anyone under 21.
U.S. Equal Employment Opportunit
y Commission (EOCC) in 
The U.S. Equal Employment Opportunity Commission (EOCC) ensures that all people are given fair access to work. The EOCC can help you deal with discrimination, sexual harassment, unreasonable accommodations, and retaliation. The EOCC can also help you find out information about the legal definition of the term and how long you have to file a claim.
United States Department of Agriculture (USDA)
The United States Department of Agriculture (USDA) oversees anything to do with food and nutrition. The Food Safety and Inspection Services (FSIS) ensures all eggs, meat, and poultry are safe and properly labeled. This department is also the leading expert in food illness prevention, which determines refrigeration temperatures, minimum internal temperatures, safe handling of meat, and what to do with your food backstock if you lose power.
Alcohol and Tobacco Tax and Trade Bureau (TTB)
The Alcohol and Tobacco Tax and Trade Bureau (TTB) is part of The Department of the Treasury. The TTB enforces the Federal Alcohol Administration Act (FAA Act) by making sure any employee working in the alcohol beverage industry is qualified. While it primarily oversees alcohol production, importation, wholesale, and advertising and labeling, which can trickle down into alcohol selling and serving establishments, especially retail stores.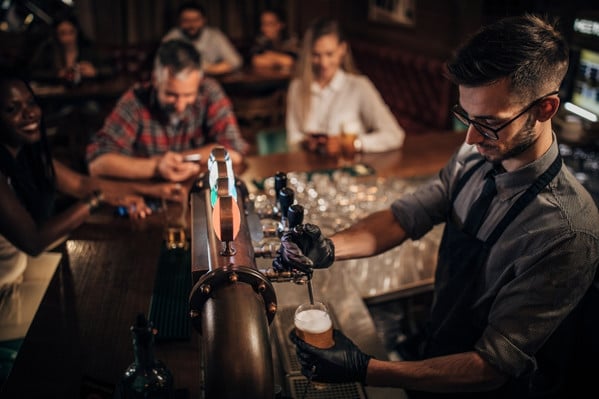 Occupational Safety and Health Administration (OSHA)
The Occupational Safety and Health Administration (OSHA) is part of the United States Department of Labor. They ensure your business is safe and a healthy work environment by setting standards and helping to educate employers and employees. OSHA oversees heat exhaustion, slips/falls, personal protective equipment, and what to do if blood needs to be cleaned up after a fight or accident.
Center for Disease Control and Prevention (CDC)
The Center for Disease Control and Prevention (CDC) also helps to monitor and provide information on foodborne illnesses. They monitor outbreaks and guidance on safely avoiding food poisoning, germs, and illnesses. It will be quite some time before we all forget the importance of washing our hands.
United States Department of State
We also included a small honorable mention to the United States Department of State. This section of Homeland Security is responsible for passports, a less frequent but valid and widely accepted form of identification.  
State
Bartending Rules
Your state can also impose bartending rules. These determine how, when, and where you can sell alcohol. What is considered intoxicated or a minor? What bartending rules can not be broken, and what happens if they are?
Alcoholic Beverage Control / Department of Revenue
The most common state regulating body is either an alcoholic beverage control or a section of the department of revenue. Typically, a commission or board is elected to oversee, propose, and enforce laws. From there, it's really up to each state as to how strict and lenient they regulate the sale and service of alcoholic beverages. Not even all states consider selling to a minor illegal or require training.
To understand each state better, we recommend reading through the article The Ultimate Guide to Getting a Bartending License. A drop-down with more information is found towards the bottom of the article.
State Occupational Safety and Health Administration (OSHA)
Like the federal government as an Occupational Safety and Health Administration (OSHA), so does each state. This administration covers the same type of topics but also focuses on state-specific problems and often has local training options.
Department of Motor Vehicles
The Department of Motor Vehicles (overseen federally by the United States Department of Transportation) can also be known as the Department of Public Safety, Department of Transportation, Department of Licensing, or even the Department of Revenue. This department gives each state the ability to issue, monitor, and retract the ability to drive or receive formal identification. Each one establishes different standards in how the identification will look. In terms of bartending rules, they typically establish the legal limit someone can drive and what will happen if the person is found driving under the influence of alcohol, drugs (illegal or legal), or a combination of the two.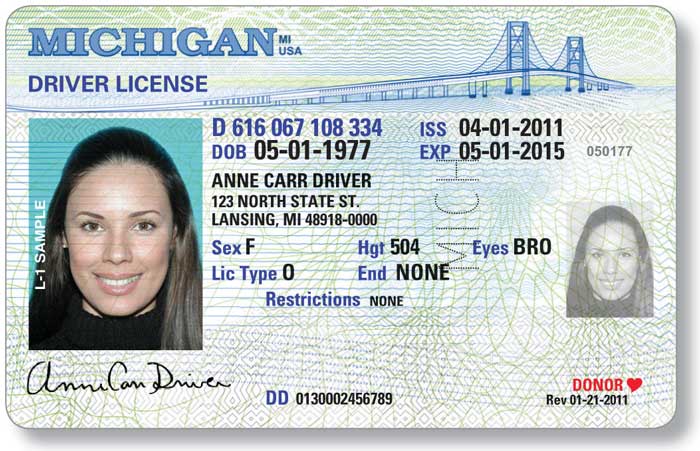 Local
Rules for Bartenders
- City/County Government
After the federal and state level, there are also local rules for bartenders. They can be ruled by a city, village, township, or municipality. The local government is typically part of the tax, public safety, business, or cross-functional board. Your local rules for bartenders can determine how late you can stay open, where the business can be located, and impose specific taxes. Some cities may require additional training or strict laws about who can purchase a liquor selling establishment.
House Policies for Bartenders
In addition to federal, state, and local laws, a bar or restaurant owner may impose house rules. These are rules that the owner has determined essential for the business to run smoothly. They can also be stricter than local, state, or federal. For example, a state may say you must card anyone who looks under 30. At the same time, the local government has nothing further to require. Your owner may ask that everyone be carded regardless of what age they appear. 
These rules are usually made to ensure the business operates safely, is viewed as a community staple, and stays out of legal trouble. It could also be a requirement in their insurance policy. In addition to safety rules, there may also be rules on how you are expected to behave (customer service), what you have to wear (uniform), documentation that is necessary (timesheet), and being professional at all times, even when a customer is loud and unruly.
Want to learn more about bartending? Check out our most popular articles on the right or visit one of these recent articles:
https://servingalcohol.com/best-shoes-for-restaurant-workers/
https://servingalcohol.com/free-bartenders-cover-letter-template-and-advice/
https://servingalcohol.com/the-dangers-of-a-stiff-drink/
https://servingalcohol.com/how-long-does-a-dui-stay-on-your-driving-record/https://servingalcohol.com/25-frontend-and-backend-jobs-a-look-into-jobs-at-bars-and-restaurants/