For anyone making a career in the food and beverages serving the industry in the US, there are some training and certifications which help. Some are mandatory, and they can provide you better opportunities to get a job or grow in the current job.
Alcohol server training is one such important training required in many states in the US. For example, for young people in Virginia, the Virginia Alcohol Server Certification is important. The training teaches you knowledge and skills for being a responsible alcohol seller. The training is taken 100% online,and you can complete at your convenience.
Another state where people take-up this training is the state of Kentucky. This one is also an online training and helps you the same way. These training courses have similar contents but may vary to some extent based on the state rules and regulations. More states like California, Florida, Virginia, Texas and Washington DC also have their specific courses.
Serving Alcohol Inc. is working with individuals, groups, and organization since 2007. Their training is based upon the teachings on famous trainer Robert Pomplun.  The Alcohol server training contents are important as it teaches you why you need advanced training in this area.
Alcohol Certification
Serving Alcohol works with each state authorities to fulfill their training requirements through online alcohol certification. Their training is recommended by many insurance carriers also. Because of a large number of students, they can offer this training courses/certification at lower prices than other training providers.
They provide their independent training courses and wherever required they provide the Learn2Serve courses also. The independent courses are much cheaper as they are in-house training courses. The syllabus is always up-to-date and contains latest industry trends. You can get many tips on how to exceed the expectations of your employer.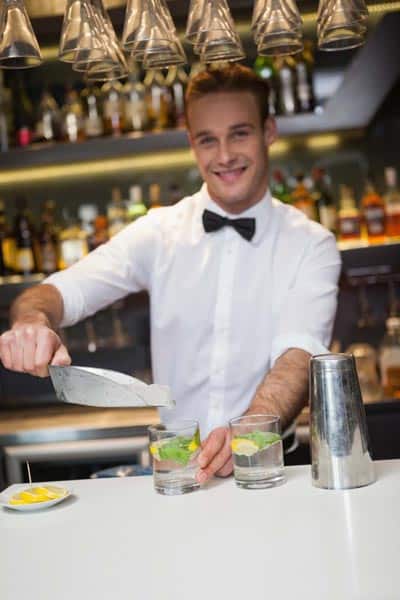 The online alcohol certification makes it very easy for working professionals also. While working, you can do these courses on your weekly off or free time and get a hike in the current job. If you are looking for a new job in this area without any experience, showcasing a course completion certification from a reputed training institute adds weight age to your profile.
You can find out the exact certification requirements from your municipality or local government authorities and can enrol for the correct courses. Getting certified candidates is always a requirement for any industry and beverages industry is no different.