I have had the opportunity to work with Serving Alcohol, Inc. (SAI) for over 28 years.  As an independent insurance agent I represent several carriers that offer liquor liability both in the standard market and the excess and surplus lines market.  My commercial book of business consists of multiple liquor license holders that all are mandated to carry liquor liability insurance by state and municipal law.  There are many services that offer "Server Training", but none have shown the level of professionalism and expertise as (SAI) has shown. I can personally say that my first choice to recommend any server training program to my clients is (SAI).  All of the seminars offered by (SAI) are conducted in a thorough and efficient manner. Most of the liquor liability insurance companies require a certificate of completion for server training from their insureds. When my clients have completed a seminar from (SAI), I can honestly represent to my carrier that they have gone through a meaningful and legitimate server training program. Please feel free to contact me directly with any questions or concerns regarding my experience with Serving Alcohol, Inc.
Andrew N. Salmen
Dolliff, Inc.
Dolliff, Inc - St. Louis Park, MN


This is to confirm Serving Alcohol, Inc is our top trainer for alcohol awareness in the Midwest. Over the past 25 years we have received nothing but positive feedback from bar and restaurant owners who have worked with you. Since most Insurance carriers continue to require all servers to take courses, I would highly recommend your services to any Liquor Liability providers.
We appreciate our partnership with you!
Joe Inderieden, CPCU
Swett&Crawford
International Centre
920 Second Avenue South, Suite 600
Minneapolis, MN 55402
Direct Phone: (612) 334.2394
Swett & Crawford - Minneapolis, MN

Our customers have used Robert Pomplun and Serving Alcohol, Inc. for over 20 years at our agency with great success! We have over 32 different insurance carriers and all of them approve Serving Alcohol, Inc's program for alcohol awareness training. Robert Pomplun is extremely knowledgeable in numerous states with regard to their dram shop laws particularly Minnesota, Wisconsin and Illinois.
Sincerely,
Robert Leitschuh, CIC
President of Corporate Four Insurance Agency
Corporate Four Insurance Agency - Edina, MN

The Christensen Group represents several dozen insurance carriers that write restaurants, bars and stand-alone liquor liability.  We also provide risk management services to our clients.  The program offered by your company, Serving Alcohol, Inc., is recognized by our insurance carriers and the State of Minnesota, Wisconsin, Illinois and others as fulfilling their requirements.
We have been working together for 30 years and have appreciated your professional programs and teaching abilities.  We look forward to working with you in the future.
Sincerely,
Clifford Lake CPCU ARM
Christensen Group Insurance
11100 Bren Road West
Minnetonka, MN 55343
O: 952.653.1091
Christensen Group Insurance - Minnetonka, MN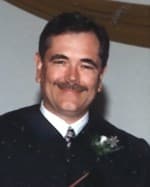 I am a District Court Judge in Minnesota for 28 years, having pioneered national Drink
Driving Programs. In that capacity I have known and worked with Robert Pomplun for the last
12 years in his capacity of training and responsible beverage service.
Bob Pomplun is THE premier bar server trainer in Minnesota, having trained thousands
of bar servers and has developed signage for "House Policies" that is now displayed in liquor
establishments in hundreds of communities throughout Minnesota.
Bob has worked with me in different capacities as we have created one the most
successful SAFE CAB programs and non-profits in Minnesota dedicated to successfully
transporting people home from drinking establishments.
I have introduced Bob at large public safety venues where I say simply that his work and
efforts "have saved lives!"
I look forward to continued working with Bob Pomplun in his ongoing efforts to better
educate the public to informed decisions regarding the use of alcohol.
Sincerely,
James E. Dehn
Judge of District Court
District Court Judge Dehn - Cambridge, MN

I have been working with Robert Pomplun since the 90's and he is probably the most knowledgeable and best prepared for alcohol awareness in this state. I also own a Bar & Grill in Buffalo Minnesota and we just recently had him out to do our liquor awareness. We like the fact if one of the employees cannot make it for some reason, they can go online and take the course at Serving Alcohol. I also write business in other states and I always recommend they go to his online courses.
Rick Eckert, CIC 
Insurance Agent
CBIZ AIA
2800 Freeway Blvd.
Brooklyn Center, MN 55430
763-549-2240 – Office
CBIZ Insurance Services, Inc. - Brooklyn Center, MN