"What do you call that? Throw up root beer?" the boy, Tyler Schwab, said in an interview with news station KTNV. "Because that's what it tastes like." The restaurant called it "an honest mistake."
An 8-year-old boy who has a heart defect and who is prescribed ADHD medication was served an alcoholic beverage instead of root beer at a T.G.I Friday's in Las Vegas. The drink was served in The Orleans hotel-casino, according to KTNV.
Tyler Schwab said when he received the root beer, he took a few sips and then asked his mother to try it because it tasted bitter. Then, his dad grabbed the bottle and noticed it was an adult root beer.
"My fiance grabbed the bottle and started looking at it and saw that it said 5.9 percent alcohol content," said mother Adrianna Schwab.
The boy's parents said they don't understand how the mistake could have happened because the alcoholic root beer bottle and the non-alcoholic root beer bottle look different.
Schwab said he was scared when he realized what he drank.
"He was really freaked out," his mother said. "He asked me, am I going to die?"
The server and manager reportedly apologized to the family for the mistake and took the bottle away.
"They were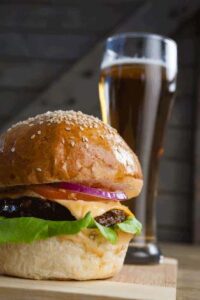 apologetic but not as apologetic as they should have been for the circumstance it was," his mother said.
T.G.I Friday's gave the following statement:
"We are aware of an incident at our Orleans restaurant where a server accidentally served an adult root beer beverage to a minor. It was an honest mistake. We immediately addressed the situation with the guest directly and to the guests' satisfaction. We are currently retraining staff on all operational procedures and responsible alcohol service standards to prevent a recurrence. The safety of our guests and team members is the utmost importance and our top priority."
The manager said the incident happened because the bartender was new and was still training.