If you like nightlife, you may wonder how to become a bartender in California. There are over 1 million bartenders and servers in the state. This article will explain what you need to know to become certified with a state-approved California bartender license quickly and safely and get hired.
How To Become A Bartender In California
You need to check off a couple of different pre and post-employment criteria to become a bartender in California. You must:

What Is The Legal Age To Serve Alcohol In California
In California, the legal age to serve alcohol (with or without food) is 18 or older. Unless the business only sells cocktails, in which case you have to be at least 21. Failing to meet the minimum age requirement is a misdemeanor.
How To Become A Bartender With No Experience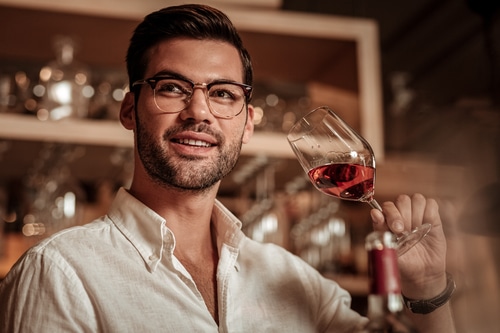 With the right amount of luck and planning, you could become a bartender by tomorrow. The key is to prep your resume, polish your interview skills, investigate who is hiring, and showcase your skills and desire to start serving tonight. Since the pandemic, service work is in demand; bartending is expected to grow 32% between 2020 and 2030. Bartenders walk in off the street, ask if the business is hiring, and end up behind the bar.
Here are some resources from our friends at Bartending License Help that could be helpful to you:
How To Become A Professional Bartender
We offer additional training to increase your chances of being hired, such as our Master Bartender Course. We also have a bunch of free resources on our blogs. Here are some we think you should read next:
How To Get A Bartending License In California
If you're trying to serve alcohol, you must have a valid California alcohol server certification (BPC § 25682). This document is generally referred to as a bartender's license or server's permit. However, the official term in California is an alcohol server certification. This certification is required starting in July 2022. Once employed, you'll have 60 days to earn your RBS certification. However, showing up to an interview with the training on your resume can show employers that you are serious about your career in bartending. 
The alcohol server certification is a process that requires registering for an account and fulfilling the requirements in the RBS Portal. Once registered, you must take the approved training and pass the required exam to download or print your certification.
What Is Responsible Beverage Service (RBS) Training
Responsible Beverage Service (RBS) Training or simply known as RBS training, "educates persons seeking employment or who are currently employed as servers of alcoholic beverages for on-premises consumption. It aims to provide servers the necessary skills to responsibly serve alcoholic beverages and mitigate alcohol-related harm in California communities" (California Department of Alcoholic Beverage Control).
In other words, it prepares you for the complex nature of selling and serving alcohol in bars and restaurants or similar businesses (serving alcohol requires RBS Training). You may think that bartending is just learning drink recipes and earning tips. But it's actually about protecting the community and making sure alcohol-related incidents and issues decline.
You must find a state-approved training provider (such as Serving Alcohol, more about us later) and purchase, enroll, and take training that usually takes about 3 hours or less. After the course is completed, you'll need to return to your California Alcoholic Beverage Control RBS and be ready for the next step, an exam.
What Is The RBS Exam
The RBS exam is a collection of questions that tests your knowledge of alcohol service, laws, and a server's responsibility to the community. It costs $3 to take and is located in the RBS Portal. You must pass with a score of 70% or higher within three attempts. The exam is only available for 30 days after you finish our training course. However, your training provider has 24 hours to report your completion, so it may not be immediate. But don't worry, our Responsible Beverage Service (RBS) Training is designed to help you know all the RBS exam answers.
How Much Is A Bartending License In California
Serving Alcohol offers Responsible Beverage Service (RBS) training for a discounted price of only $12.50. That's in addition to the $3 required in California to take the exam. (It wouldn't hurt to figure in a ride or gas to your interview, interview clothes, and maybe some breath mints).
How Long Is Bartending School California
Our bartending school is held online, so there's no need to commute to class. Instead, settle in on your preferred (and compatible) device and expect the training to take up at least 3 hours of your day. We suggest taking what you learned and practice, which could add more time into the process (but usually ends in better results), such as practicing:
identifying minors

checking your ID for security features and essential information

saying no and refusing service

customer service or soft skills

popular drink recipes
Thanks so much for sticking around to the end of the article! Serving Alcohol is a preferred training solutions provider offering professional alcohol certification for bartenders, servers, and managers in the hospitality industry since 2007. We have over 35 years of experience training, come highly recommended by state liquor controllers and customers, and take pride in helping our customers.