As part of the Wisconsin Legislature, there are rules that govern the process of selling and serving alcohol. To purchase WI server training, please visit Wisconsin Bartending License. This is a list of questions and answers to Wisconsin Alcohol Laws. These FAQs are based on rules, regulations, and laws regarding the selling/serving of alcohol outlined in sections 125.68 & 125.51 & Publication 302.
---
Q: Does law 125.68(4)(c)(3) prohibit an establishment from selling an alcoholic drink in a plastic cup and allowing to leave the premises?

A: No, that law only prohibits the sale of alcohol in its original container for carry out (i.e. a bottle of wine cannot be bought at a restaurant to be carried out).
The law s. 125.51 (3)(a) and (b) requires that alcohol be sold and consumed by on the licensed premises, meaning that alcoholic beverages may not be sold in "to go" containers to be consumed elsewhere.
---
Q: If I have lost my alcohol-serving license after completing the Wisconsin alcohol serving course, who should I contact for a replacement?
A: To receive a replacement, you would have to contact the training provider vendor where you took the class online or get a copy from the municipality that issued the license. Do not contact the Wisconsin Alcohol and Tobacco Enforcement as they do not maintain training certificates or licensing records for the Responsible Beverage Server Courses.
---
Q: If an underage person, someone under the age of 21,

is accompanied by their parent or guardian over the age of 21 can they be served alcohol?
A: Yes, if a person under the age of 21 is accompanied by their parent or guardian over the age of 21 they may be served/sold/consume alcohol
---
Q: If an underage person can be served and drink alcohol in a bar in Wisconsin as long as they are accompanied by their parent or guardian, does the underage person and/or the parent or guardian need to be a Wisconsin resident?
A: No, the law is applicable to anyone drinking in a Wisconsin establishment that is licensed to serve alcohol.
---
Q: Does this same law, which allows an underage person to drink, apply if the underage person is at home with their parent or guardian?
A: Yes, if the underage person is with his/her parents of legal drinking age, then the underage person may consume alcoholic beverages.
---
Q: If an underage person is between the ages of 18-20 and thereby no longer a minor, is it true that they can no longer drink or be served even if they are accompanied by a parent, and that only underage persons under the age of 18 can drink with their parents?
A: No, underage persons may be served/consume alcoholic beverages if accompanied by their parents, regardless of the age of the underage persons.
---
Q: Are designated drivers who are under the age of 21 allowed to be on the premises of a bar?
A: Yes, a designated driver under the age of 21 is allowed to be on the premises but must be with their parent, guardian or spouse of legal drinking age.
---
Q: Is it true that 24 hours before your 21st birthday you are able to legally purchase and consume alcohol?
A: No, you may not legally drink/purchase alcoholic beverages or be on a Class B premises (with certain exceptions) until you are age 21.
---
Q: Are there any laws or regulations that prohibit patrons from bringing their infant into a bar while they are drinking?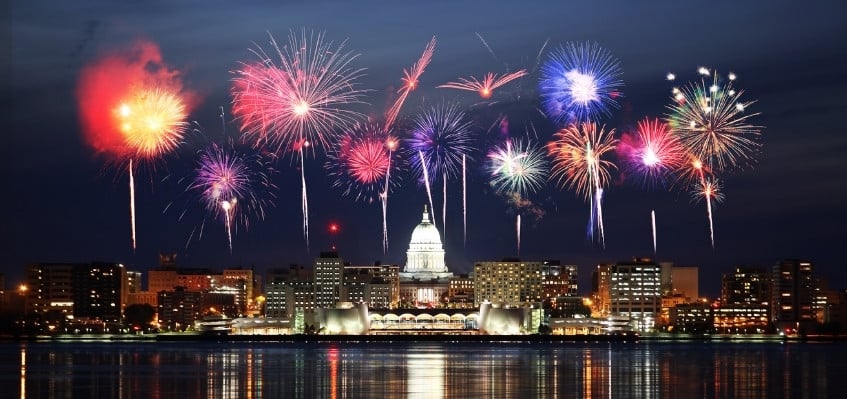 A: There is no state alcohol beverage law (if accompanied by a parent or guardian of legal drinking age, anyone under the legal drinking age may enter a bar), but individual house policy may prohibit it.
---
Q: In the state of Wisconsin can funeral homes/parlors obtain liquor licenses?
A: Most likely not, to get a Class B liquor license, the premises must comply with the sanitation requirements for restaurants, s. 125.68(5). In addition, they cannot get a Class B liquor license without also holding a Class B beer (s. 125.51(3)(f)). There are prohibitions on types of businesses allowed on Class B premises – funeral homes are not among the businesses that are allowed.
---
Q: At the closing time of a bar no alcohol can be served and everyone needs to leave, who is allowed to stay on the premises after closing time?
A: Only bona fide employees performing work functions are allowed on premises after closing hours.
---
Q: If I have an individual who runs a winery and sells wine, must any person that is selling the wine have an operator's license if the owner is not present?
A: If the sale is being made under the winery's retail license (Class A or Class B), the person selling the wine must either hold an operator's license or be 18 years of age or older and working under the immediate supervision of someone holding an operator's license, this is the same requirement of any retailer making sales.
---
Q: At what time do bars have to be closed on the day that Daylight Savings Time begins as well as the day that it ends?
A: Section 175.095(2), Wis. Stats., states that daylight saving time begins at 2:00 a.m. the second Sunday in March and ends at 2:00 a.m. the first Sunday in November. As such, clocks are set ahead one hour at 2:00 a.m. the second Sunday in March. Thus taverns would close at 3:30 a.m. daylight saving time on this date. On the first Sunday in November, the clocks are set back an hour at 2:00 a.m.; bars gain an extra hour and must close at 2:30 a.m. regular Central Standard Time.
---
Q: Can an individual tavern owner bring a resale certificate into a grocery store and purchase alcohol/beer exempt from sales tax if their tavern ran out of an item?
A: No; as a licensed retailer, you may only purchase (and possess on your licensed premises) alcoholic beverages (spirits, wine, fermented malt beverages) from licensed Wisconsin wholesalers. The same holds true for cigarette purchases. You may only purchase from a Wisconsin distributor.
---
Q: If a resident wants to hold a wedding and reception at their home, can they get a picnic license so that they may sell beer at the wedding reception, as they think having free beer may lead people to be irresponsible?
A: There are no provisions for a picnic license except for bona fide clubs, etc. Suggest to the resident to stop serving free beer at a particular time of night and serve coffee, water, and other non-alcoholic beverages instead.
---
Q: Is it state law that the people I am in the company of, be carded as well as myself when purchasing alcohol from a store?
A: No, it is not a state law, but it may be the house policy of some stores to request an ID for all persons when one person is purchasing alcoholic beverages.
---
Q: When selling malt beverages, are they considered beer? And if so can they be sold after 9 p.m. in my store?
A: Fermented malt beverages are considered beer. Check your retail license, if it says, "For sale of Fermented Malt Beverages" you can sell these products. If you have a Class A Fermented Malt Beverage license, you may sell them until midnight, unless restricted by municipal ordinance. If the product is wine-based, you must have a liquor or wine license to sell them, and if wine it cannot be sold after 9 p.m. if you have a Class A liquor license.
---
Q: Can someone who holds a bartenders license and is 20 years old, close a bar at night if they are there alone?
A: Yes, if they are licensed as a bartender and have all of the rights/responsibilities associated with that license.
---
Q: Do you need a liquor license to sell liquor-filled candy?
A: No – The sale of liquor-filled confectionery products is illegal in the state of Wisconsin. Confectionary products that contain more than 0.5 percent of alcohol are considered adulterated and will be removed from sale.  These products may not be sold in liquor stores or any other location.
---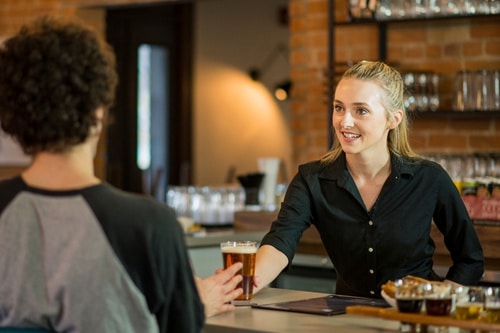 Q: Is there any type of educational or culinary exemption for sampling of alcoholic beverages by 18 to 20-year-old students? I have worked at universities in New York, Michigan, and North Carolina and all have had this exemption, along with almost every other state.
A: There is no such exemption in Wisconsin law, the premises must be licensed and regular consumption age laws apply.
Learn more about Wisconsin Alcohol Laws by taking our online Wisconsin Bartender License Course