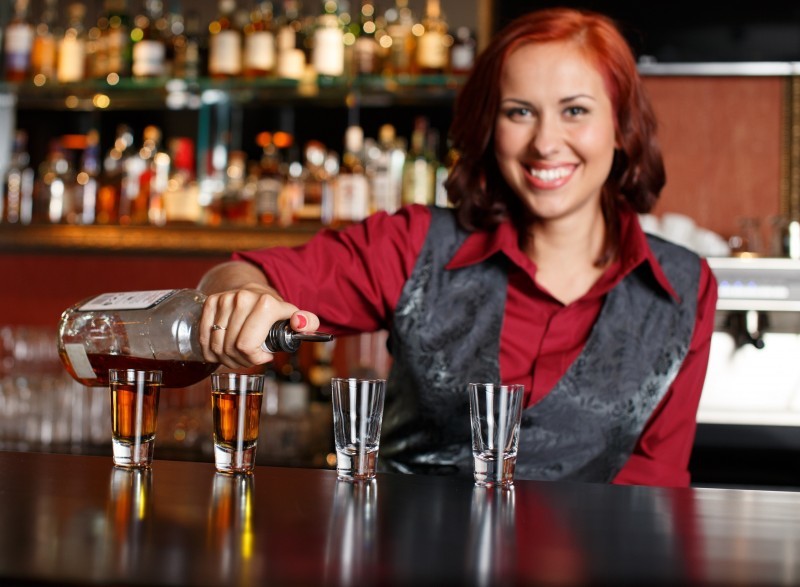 Our Texas TABC alcohol training course for on-site and off-site alcohol certification teaches how to responsibly sell and serve alcohol. Texas state laws and regulations relating to alcoholic beverage control including laws and regulations related the service of alcohol as well as intervention techniques to prevent the service or sale of alcoholic beverages to underage persons or intoxicated patrons.
This interactive online training course will provide you with the necessary tools and skills you need to ensure the safe and legal service of alcoholic beverages. Print your certificate immediately after you complete the training course. The course is accessible 24x7 using a computer, tablet, or mobile phone and is the quickest and most enjoyable way to earn your alcohol service certificate. You can log out of anytime and re-start later where you last left off. This flexibility has made our online course the #1 way to get certified as a Responsible Beverage Server.
We recognize you are busy and alcohol training might not on the forefront of your mind. We will provide accurate knowledge and quickly bring you and new employee's "up to speed" with the most recent laws. Some of our information may seem common knowledge but we take your alcohol serving profession very seriously. Your decisions could make a dramatic difference in another person's life. With a little of your time and our training, we will help you become a responsible safe safer of alcohol and increase your tips. Select your course, click Enroll Now, complete the course and print your free certificate and wallet card all within a couple of hours.
This Nebraska alcohol course gives you with the tools to sell and serve alcohol responsibly.  With our course you will not only protect yourself but the establishment where you are serving the alcohol.  Additionally, you will learn:
The effects of alcohol on your patrons
Keep customers from becoming intoxicated
Intervene when you need to refuse a sale
Prevent intoxicated customers from disturbing others
Properly check IDs and to recognize minors
Prevent second-party sales
Protect yourself and the establishment from liability
Quick & Easy

This course takes 3 hours or less depending on the individual. It's easy to begin and complete in one sitting or take our training course at your leisure. Leave and come back to the course as many times as needed.  When you return, the training will pick up where you last had left.
Use Any Cell Phone, Tablet, or Computer
Our courses can be completed on any computer, tablet, or cellphone. Your certificate is available to you immediately upon completion as an emailed PDF file.  Complete it tonight and email to your manager before going to work tomorrow.  Select your course, click enroll now, complete the course and print your certificate.
Required By Most Insurance Carriers
Most liability insurance carriers for alcohol serving establishments (restaurants, bars, taverns, night clubs, etc.) require all employees to be alcohol certified. They will require your staff remain current with state rules, regulations, and laws, in regards to the service of alcohol.  As a result, more businesses are requiring our alcohol training certificate as a condition of employment.