STATE APPROVED & PREFERRED CALIFORNIA RBS CERTIFICATION
In 3 Easy Steps, get your California RBS Certification with our state-approved and preferred RBS Training from Serving Alcohol. As of 2022, our ABC RBS training California course has been newly approved by the California Alcoholic Beverage Control in both English and Spanish. If you are asking how to get a California bartending license online, we are the answer as the top preferred ABC-accredited California RBS training provider.
Since 2012, we have been a California state-approved Responsible Beverage Service training provider instructing staff members on recent California alcohol laws. We have over 35 years of experience with alcohol certification for hundreds of thousands of people. If you need help with your California bartending license, our USA-based support staff will respond and resolve your issue within minutes.
How To Get RBS Certification 
Register to get your RBS Server ID in the state's RBS portal 

(includes managers of alcohol servers)

.
Take our California RBS Training course online in English or Spanish.
Take the final exam in your RBS account after completing the course
The course can be completed within 2 hours or less. We easily guide you on how to become a bartender in California with our self-paced course. Start now and get your RBS certificate today.
Online interactive and self-paced training is accessible on computers, laptops, or mobile devices.
24/7 USA-based fast and knowledgeable customer support team
Click the link below for step-by-step instructions to get your California RBS fast today.
Our team believes providing responsible alcohol training is more than just a basic notion, it's a responsibility and livelihood that we take very seriously. Our courses are developed by trained professionals with over 35 years of experience to ensure maximum impact on your staff and business. We are also proud to have a responsive and highly knowledgeable support team based in the United States. They are available 7 days a week to answer any questions you may have. Our customers regularly tell us how much they appreciate it, and it is a big reason why they come back year after year.
What Is My RBS Server ID
You MUST have a California RBS Server ID number from the state to serve alcoholic beverages. Register yourself in the state's ABC RBS portal to get your 9-digit RBS Server ID before starting the RBS alcohol course:  https://abcbiz.abc.ca.gov. Your Server ID number and status are located in the "Server Certificate Details" box in your RBS Server dashboard. As of September 2022, you cannot serve alcoholic beverages in the state of California without it.
You will need to enter your Server ID number before taking a state-approved training course. After you complete our training, we automatically submit your course completion to your California RBS portal account. That grants you access to take the final exam to be California ABC RBS certified.
We've even been recognized by Bar and Restaurant Magazine, and invited to speak at regulatory conversations concerning up-to-date industry changes. We believe that our training is of superior quality because it's created using years of in-the-field experience and continuous training, all with a focus on keeping employees, businesses, and their surrounding communities safe and prosperous.
What Is RBS Certification
RBS stands for Responsible Beverage Service. Many states have adopted their own responsible training certification programs. As of 2022, the state's Alcoholic Beverage Control requires anyone who serves alcoholic beverages to be ABC RBS certified. Previously, the state had not required alcohol certification to know California alcohol laws. But, that has officially changed.
How Long Does California RBS Training Take
Our online RBS alcohol certification course is self-paced. For most people, the course along with the ABC RBS exam takes approximately one to two hours to complete.
Who Should Take Our

ABC-Accredited RBS Training
Bartenders
Servers & Wait Staff
Barbacks
Door Security Guard
Restaurant and Bar Supervisors
Restaurant and Bar Managers
Restaurant & Bar Owners
Nightclub Bartenders / Servers / Managers
Any Person Who Serves Alcoholic Beverages
Staff members who serve or handle food should be California Food Handler certified as well.
Business Account

Certify Staff with 15% Discount
Easily Train & Track Their Progress

Is A California Bartending License Required
Yes. As of July 1st, 2022, the state's Alcoholic Beverage Control does require anyone who serves alcoholic beverages as a California bartender, server, waiter, or manager to take a California RBS course with an ABC-accredited alcohol training provider like Serving Alcohol.
How Long Is California RBS Certification Good For
Upon completing our course and passing the RBS exam through the California RBS portal, your California alcohol server certification will be valid for 3 years.
For answers to frequently asked questions about California RBS Training, read our California RBS Training FAQ page.
ANAB-Accredited Online
California Food Handler Card
Not available for
Riverside County & San Bernardino
Only
$10.
00
Do You Need A License To Be A Bartender In California
Yes. As of September 1st, 2022, the Department of Alcoholic Beverage Control law requires establishments not to employ or continue to employ any alcohol server within the state without valid and state-approved California RBS training. Bartenders, servers, waiters, and managers who are newly employed are required to complete an approved California RBS alcohol certification within 60 days of hire.
Click the link below for step-by-step instructions to get your RBS certification.
RBS Training Program Answers For Exam
Our online Responsible Beverage Service Training course is self-paced so you can take it as fast or slow as you need. For most people, our training course, to get all of the ABC RBS exam answers correct, takes approximately one to two hours. You can use any
computer, tablet, iPhone, or Android device
.  After you complete our course, you must return to your
ABC RBS portal
on the state's website. Your completed course will allow you to easily get all the ABC RBS exam answers correct and be immediately certified today. You must pass a 25-question final exam with a 70% or better score to receive your ABC RBS 3-year certification. For those who are asking
how to become a bartender in California
, our online RBS alcohol server certification course is the answer. Get officially certified for your California bartending license today.
This online California RBS training meets the requirements of the Responsible Beverage Server Training Act, AB 1221.
What Happens If I Fail The California RBS Exam
After you complete the course, you will need to take your final exam in your ABC RBS portal account on the state website. You have 3 chances to pass the exam. If you happen to fail all 3 attempts, as stated in RBS state requirements, you will be required to retake the training course and pay an additional $3.00 application fee in your RBS portal. But, you do not need to pay twice for our course. We prefer that no one overpays to be responsible alcohol certified. If you need help, we strive to respond and resolve your trouble within a few minutes with our USA-based support team.
What Are The Other Fees To Get Your RBS Certificate
The state of CA requires students to pay $3 for a final exam. Registering yourself and paying the state's fee through their website gives you the Server ID. Students are required to obtain an RBS number or Server ID from the state. The final exam is provided on the CA RBS website after your course is completed through our approved course.
Do Bouncers Need To Be RBS Certified
Yes, security personnel need to be RBS certified. "Serving alcoholic beverages for consumption" applies to any server at a licensed premises and security guards checking IDs at the door of a licensed premises. Security guards who do not check IDs do not have to be RBS certified. This will require careful structuring of personnel by security services and by large venue employers.
California RBS Alcohol Server Training
Our CA RBS training course strictly follows the guidelines provided by the Department of Alcoholic Beverage Control on how to become a bartender in California. This certification course is often referred to as CA responsible beverage server training, California bartending license, RBS server permit, or California alcohol certification. This course is needed and required for all servers, bartenders, and managers within the state who serve alcoholic beverages. It is also required of the security staff or bouncers who check the IDs of those patrons of alcohol-serving establishments. Our alcohol server certification incorporates decades of research. It answers questions such as how old do you have to be to serve alcohol in California. Our CA bartending license course gives you the rules, regulations, and liquor license California laws set by the Department of Alcoholic Beverage Control.
For more answers to frequently asked questions concerning the new California RBS Training, read our California RBS Training FAQ page.
Certificate Of Completion
At the conclusion of the training course, you will be given a pre-test and then you should log in to your ABC server account to take the final exam with the state. You have 30 days from the training completion date to take your exam. You will complete the exam in your state Alcohol Server account at the RBS Training Program state website. They will issue you your certification. There is no printable certificate.
How Can The Licensee Check If A Person Is RBS Certified
The ABC is using digital certificates. The digital certificate is located on the dashboard in the Server Account for the ABC RBS portal website under Server Certificate Details.
Employers will be able to check and confirm certification via the Licensee Login on the RBS Portal. If you have questions regarding the exam or certification, you will need to contact the state directly at rbstp@abc.ca.gov
California Responsible Beverage Service
Frequently Asked Questions
Proprietary Security Officer
(PSO or PPSO)
The state mandates that all in-house security guards or bouncers, known as Proprietary Private Security Officers (PSO) under the law, complete 16-hours of job-specific training as part of their licensing process. This California security requirement can be satisfied online through our interactive course. BSIS Approved 16-Hour Online PSO Training.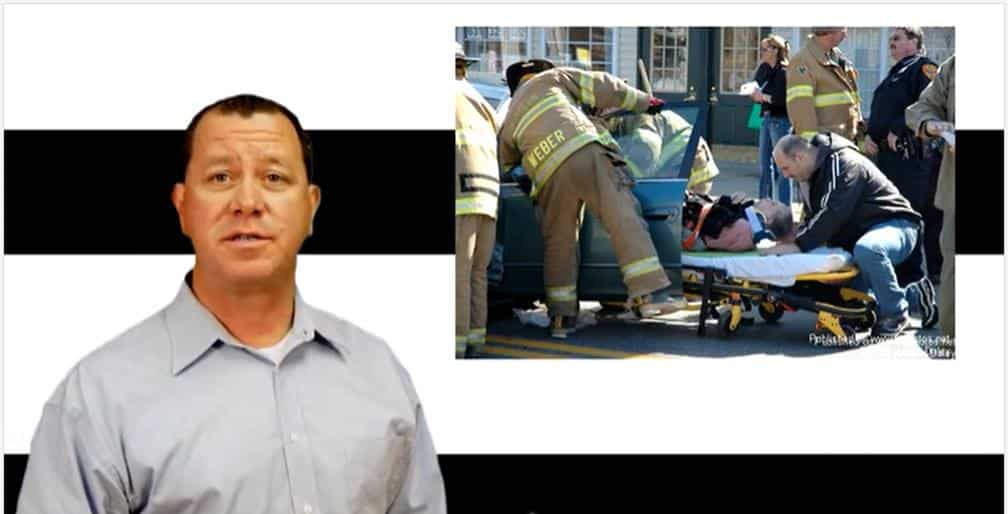 Approved California RBS Training Program
Under Article 4 - AB 1221
California RBS Certification

California Bartending License