Wisconsin Responsible Beverage Server
Wisconsin Bartending License

For Bartenders, Servers & Clerks In All Counties
On-Premise & and Off-Premise
Only
$10.99
List Price:
$14.95
Wisconsin Bartending License Certification

This is the required and state approved Wisconsin bartending license certification course for all bartenders and servers in all counties. This course is approved and required for both on-premise and off-premise situations by the Wisconsin Department of Revenue. It's also known as the Wisconsin alcohol server license or Wisconsin beverage server license. This Wisconsin alcohol certification course fully complies with and was created for informing servers, bartenders, and managers about Wisconsin statutes 125.04, 125.17, and 134.66. Our Wisconsin alcohol certification course gives you with the tools to learn to serve alcohol responsibly both on-sale and off-sale.
Advantages to our online course:
Easily complete at your own pace
Login and out of course as many times as needed to complete
Up to 6 months to complete your course
Only 80% to pass
Retake final exam until pass if needed FREE
Immediately download & email your certificate for FREE
Click this link for the current listing of many of Wisconsin's city clerk offices.
More links to town websites in Wisconsin:  city clerks directory
Since 1985, we have alcohol certified tens of thousands of individuals and businesses in Wisconsin over the last 35 years. This course is created by former bar and restaurant managers, bartenders, and servers. Free certificate and wallet card are given and downloaded immediately after completion of the course. When completed, take our Wisconsin alcohol certificate to the city clerk's office in the city or town where you are working. We cover topics in our Wisconsin bartending certification course about how old you need to be to become a bartender and how to get your bartender license. For reference, we have a web page dedicated to some helpful bartender career statistics in the US. For general information on obtaining a bartending license (not specific to any state), see our Ultimate Guide to Getting a Bartending License.
Quick and Easy
It's easy to begin and complete in one sitting or take our training course at your leisure. Leave and come back to the course as many times as needed.  When you return, the training will pick up where you last had left.
Use Any Device
Our courses can be completed on any computer, laptop, tablet, or cellphone. Your certificate is available to you immediately upon completion of the course. Complete it tonight and email to your manager your Wisconsin alcohol certificate before going to work tomorrow.  Select your course, click Enroll Now, complete the course and print your certificate!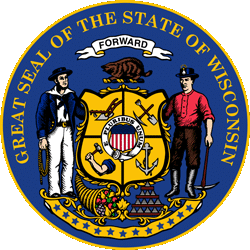 Required By State & Insurance Carriers
The state of Wisconsin does require anyone who sells and serves alcohol to be Wisconsin alcohol certified.  Plus, most liability insurance carriers for alcohol serving establishments (restaurants, bars, taverns, night clubs, etc.) require all employees to be alcohol certified. They will require your staff remain current with state rules, regulations, and laws, in regards to the service of alcohol.  As a result, more businesses are requiring our alcohol seller server certificate as a condition of employment.
Bartending can be a fun time. It gives you the ability to work in a lively and fun social environment, meet some interesting people, and most of all, leave with some extra cash in hand. Since bartending is primarily night work, it leaves your days free to work another job or finish college. Bartenders are subject to legal requirements that govern the alcohol industry. In Wisconsin, applying and obtaining a bartender license is required. Meeting bartender license requirements for Wisconsin is the first step to become a professional bartender.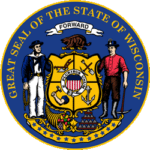 Wisconsin Alcohol Statutes
Wisconsin bartender license requirements are outlined by Wisconsin statutes 125.04, 125.17, and 134.66. If you're planning to complete online or in-person coursework to satisfy requirements, make sure bartending schools are in compliance with regulations set forth in these statutes. Qualified schools will state that they are in compliance with these statutes in promotional materials; coursework must be approved by the Wisconsin Department of Revenue.
All of the Wisconsin clerks are most aware of our course and consider us the most recommended training provider.
Qualifications
In order to receive a Wisconsin bartenders license, applicants are required to be over age 18, meet criminal record requirements and be certified by an approved school, according to the website Wisconsin Responsible Serving. You do not need to currently hold a bartending job in order to apply for and receive a Wisconsin bartending license. Licenses are only valid within your municipality; if you move, you'll need to seek additional licensing. Municipalities are defined as the city, town or village where you live; requirements and regulations may vary depending on location.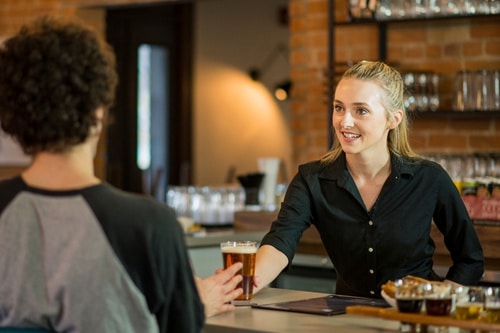 To qualify for a Wisconsin bartender license, you must...
You need to take this Wisconsin responsible beverage server course to get a license, unless you have taken this course in the past two years, or have had a valid Wisconsin Bartender License in the past two years (in any municipality).  The municipality may have additional requirements.
You may work under the "immediate supervision" of another licensed bartender (or the licensee) without a Wisconsin responsible beverage server course.  The licensed person must immediately supervise each sale.
 The last requirement can be waived if it is a renewal application or if you held an alcohol beverage license, including an operator's license, within the past two years. The municipality may issue you a provisional operator's license if you are enrolled in a responsible beverage server course when you apply. An operator's license is only good in the municipality that issues it. For instance, if you are issued an operator's license in the City of Milwaukee, you may not use it in a suburban municipality, like Franklin.
A criminal record may prevent you from getting a Wisconsin bartending license, see the municipality you want to work in below, ask the city clerk about specifics if they are not mentioned in the Bartender's License Instructions below.
Wisconsin's DRAM Shop Law
125.035 Civil liability exemption: furnishing alcohol beverages.
(1) In this section, person has the meaning given in s. 990.01 (26).
(2) A person is immune from civil liability arising out of the act of procuring alcoholic beverages for or selling, dispensing or giving away alcoholic beverages to another person.
(3) Subsection (2) does not apply if the persons procuring, selling, dispensing or giving away alcohol beverages causes their consumption by force or by representing that the beverages contain no alcohol.
(4) (a) In this subsection, provider means a person, including a licensee or permittee, who procures alcohol beverages for or sells, dispenses or gives away alcohol beverages to an underage person in violation of s. 125.07 (1) (a).(b) Subsection (2) does not apply if the provider knew or should have known that the underage person was under the legal drinking age and if the alcohol beverages provided to the underage person were a substantial factor in causing injury to a 3rd party. In determining whether a provider knew or should have known that the underage person was under the legal drinking age, all relevant circumstances surrounding the procuring, selling, dispensing or giving away of the alcohol beverages may be considered, including any circumstance under subds. 1. to 4. In addition, sub.(2) does apply if all of the following occur:
1. The underage person falsely represents that he or she has attained the legal drinking age.
2. The underage person supports the representation with documentation that he or she has attained the legal drinking age.
3. The alcohol beverages are provided in good faith reliance on the underage person's representation that he or she has attained the legal drinking age.
4. The appearance of the underage person is such that an ordinary and prudent person would believe that he or she had attained the legal drinking age.
5. Subsection (2) does not apply to civil forfeiture actions for violation of any provision of this chapter or any local ordinance in conformity with any provision of this chapter.
Here are just a few links for the major municipalities in Wisconsin. The links below are to city clerk's office information or are to the Bartender/Operator License application for the municipality. Please note that some areas have different applications depending if you are a new licensee or renewal licensee.  If your city is not listed below, go to the state of Wisconsin's full listing from below.
Allouez, Wisconsin
Appleton, Wisconsin
Ashwaubenon, Wisconsin
Beloit, Wisconsin
Bristol, Wisconsin
Brookfield, Wisconsin
Cedarburg, Wisconsin
Town of Cottage Grove, Wisconsin
Cudahy, Wisconsin
De Pere, Wisconsin
Delafield, Wisconsin
Dewey, Wisconsin
Fitchburg, Wisconsin
Fond du Lac, Wisconsin
Franklin, Wisconsin
Grafton, Wisconsin
Germantown, Wisconsin
Green Bay, Wisconsin
Greendale, Wisconsin
Greenfield, Wisconsin
La Crosse, Wisconsin
Lake Geneva, Wisconsin
County City Clerk Websites:
Click here for links to Wisconsin town websites
Or, download the complete listing from below.