Ohio Bartender License Online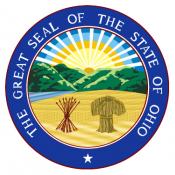 Earn your Ohio bartender license certification online from Serving Alcohol. We have over 35 years experience with bartender and server certification. We are also recognized as the recommended training provider by most liability insurance carriers. This Ohio bartender license certification is professionally created using and abiding by the standards set by the Ohio Liquor Control Commission (OLCC). Principaly, it follows the rules and regulations of Chapters 4301 and 4303 of the Ohio Revised Code, as well as Chapter 4301 of the Ohio Administrative Code. Generally, it is often referred to as Ohio Safe Alcohol Sales Training or the Ohio Alcohol Server Knowledge (ASK) Program.
Since 1985, we have gratefully alcohol certified over hundred thousand of individuals and businesses over the last 35 years. This course is created by former bar and restaurant managers, bartenders, and servers. Free certificate and wallet card given immediately after completion.
Recommended & Recognized by Insurance Carriers
Our courses are recommended and endorsed by liability insurance carriers. Most liability insurance carriers for alcohol-serving establishments (restaurants, bars, taverns, and nightclubs) require all employees to hold an alcohol certification. Therefore, they will need your staff will remain current with state rules, regulations, and laws, in regards to the service of alcohol. As a result, more businesses are requiring our server certification as a condition of employment.
Quick & Easy to Get Certified Today
Our Ohio Alcohol Seller Server Course is simple to enroll in and easy to take. Begin it in one sitting or leave and come back to the course as many times as needed. Select your course, click Enroll Now, complete the course, and print your certificate. Need to be compliant in a hurry? Your Ohio Alcohol Seller Server Course certificate is available to you immediately upon completion as an emailed PDF file. Complete it tonight and email to your manager before going to work tomorrow.
Use Computer, Tablet, or Cell Phone
Our Ohio Alcohol Seller Server Course is responsive! Take it on a computer, laptop, tablet, or cellphone; on the go or while you sit at home. Now training can be done on your terms.
Completion 100% Guaranteed
We give you multiple chances to take the course. Busy? Multi-tasking? No worries! Come back until you get it completed, guaranteed.
Professional Experience
Serving Alcohol, Inc. has over 35 years of experience in teaching alcohol awareness, intervention techniques, server duties, carding procedures, and state laws. Our course will teach you:
How to protect yourself and establishment from liability

How alcohol affects your customers

How to recognize the effects of alcohol on your customers

How to prevent customers from becoming overly intoxicated

How to intervene when you need to refuse a sale

How to avoid and deal with disturbances

How to accurately check IDs and recognize minors with fake IDs

How to prevent second-party transactions

How to react with authorities when a problem arises
Testimonials
Best course ever with amazing discounts. You get the same license spending a regular $30-$40!!
Extremely thorough on all pertinent information!
It's the best site to go to get your bartenders license, I might have increased my chances in getting a very hard to find…
This was a good wake up to things I did not know
They have the BEST customer service! I have never had to wait more than an hour, (even at night!), for someone to get back…
Customer Service is TOP NOTCH!! Thanks, Tony
Ohio Responsible Alcohol Service
Frequently Asked Questions
The Ohio Liquor Control Commission (OLCC) is responsible for the Division of Liquor Control and the Ohio Department of Public Safety, Investigative Unit. The Division of Liquor Control is responsible for controlling the manufacture, distribution, licensing, regulation, and merchandising of beer, wine, mixed beverages, and spirituous liquor.
The Ohio Department of Commerce - Division of Liquor Control
Telephone: (614) 644-2360
Website: http://www.com.ohio.gov/liqr/
In Ohio, you must follow the rules and regulations of Chapters 4301 and 4303 of the Ohio Revised Code, Chapter 4301 of the Ohio Administrative Code, and other pertinent sections. Please see the Division of Liquor Control for more information.
Acceptable IDs include one of the following: 
A valid current driver's license or photo ID card issued by the Illinois Secretary of State's Office or any other State

A valid Armed Forces ID; 

A valid U.S. passport or foreign passport (with U.S. travel visa) containing the holder's photograph.
The minimum age to serve alcohol is twenty-one years of age. A person eighteen years of age or older as long as it's in a sealed container. Persons nineteen or older can handle intoxicated liquor in open containers when working as a server at a hotel, restaurant, club, or nightclub.
In the state of Ohio, an OVI (operating a vehicle under the influence) is a BAC at or greater than .08%.
Ohio Revised Code section 4399.18 allows a person who has been injured by an intoxicated individual to seek damages from an alcohol vendor if:
the injuries occurred on the vendor's property and were caused by the vendor's negligence, or
the injuries occurred off the vendor's property, and the vendor "knowingly sold" alcohol to a "noticeably intoxicated" person or to a person under age 21.
No liquor permit holder authorized to sell for on-premises consumption, and no agent or employee of that liquor permit holder, shall:
Offer to sell, furnish, or deliver to any person or group of persons:

Two or more servings of an alcoholic beverage upon the placing of an order for an individual serving of an alcoholic beverage;
An unlimited number of servings of alcoholic beverages during any set period of time for a fixed price;
Any alcoholic beverage after nine p.m. at a price less than the regularly-charged price, as established by the schedule of prices required in paragraph (B) of this rule.

Encourage or allow any game or contest that involves the drinking of alcoholic beverages or the awarding of alcoholic beverages as a prize.
Increase the volume of alcoholic beverages contained in a serving without increasing proportionately the price charged for such serving.
All permit holders authorized to sell for on-premises consumption shall maintain on their permit premises a schedule of prices for all drinks of alcoholic beverages to be sold, furnished, delivered, or consumed thereon.
Scheduled prices shall be effective for not less than one calendar month, dating from twelve p.m. on the first day of each month.
Alcoholic beverages that have not been sold by the permit holder in the preceeding six months may be added to the price schedule on a day other than the first day of the month.
Prices for any item on the schedule may not vary throughout the calendar month.
Prior to nine p.m., permit holders may sell, furnish, deliver, or allow the consumption of any alcoholic beverage at a price less than the regularly-charged price, as established by the aforementioned schedule of prices. Permit holders who do so may designate this time as happy hour periods.
No, but it's highly recommended and often required by the liability insurance carriers for any alcohol selling and/or serving establishment. Most of the insurance carriers with give substantial deductions to those places whose entire staff is Ohio alcohol certified.
We have over 30 plus years of experience and considered the most reputable and recommended training provider with alcohol certification. Our founder, Robert Pomplun, has been actively involved in the hospitality industry as an alcohol certification consultant, instructor, manager, and coordinator. Our alcohol training and certification courses, with Robert's guidance, have benefited tens of thousands of bartenders, servers, managers, owners, and security staff across the nation. Our courses will prepare you and your team with knowledge as the most critical component of responsible alcohol service.
Learn more About Us!
Computers or devices
compatible
to take this course:
Windows 7,8,or 10
Mac OSX or better
Android based tablet or phone (version 5.0 or better)
iPhone 6 or better
iPad 4 or better
Compatible web browsers:
Google Chrome ver. 50 or better
Mozilla Firefox ver. 45 or better
Safari 10 or better
Microsoft IE 11 or better
Microsoft Edge
We want to make a special note concerning Samsung web browsers on Android devices. Interactive learning software has some difficulties with the Samsung browser.  Please, switch to the native Google Chrome browser on your device instead.  You will have a better user experience.  Every Samsung smartphone comes with the native Google Chrome web browser.  If you need to download it, click the link below.