'Card me!" – It's a sleepy Saturday afternoon at the former Fahrenheit nightclub in downtown Minneapolis, and Robert Pomplun is trying to make an important point. He dwarfs the bouncers who have come to the darkened, empty club to take part in his training session on bar safety.  "Sir, may I have your valid ID?" one of them asks as part of the drill. Then Pomplun spins around and tells the group of about three dozen bar staffers what the bouncer did right: He asked to hold the ID, not just glance at it. The hulking teacher looks pleased. "Absolutely perfect," Pomplun says.
Some call him Big Bob. And he's constantly walking the line in local nightlife, where the wild world of bars and clubs meets the sober subjects of liability and lawsuits.
Ever more worried about safety, club owners and their insurers around the Twin Cities are turning to Pomplun, an ex-bartender and college wrestler, to teach their staffs how to keep the throngs of people who flock to their businesses every weekend out of trouble – and keep the bars out of court.
Two deadly incidents over the winter have put bar safety in a new spotlight. In one, a bouncer was stabbed to death while trying to stop a fight near closing time in a Blaine bar. A month later, a drunken cab driver struck and killed a drunken pedestrian who had just left a bar near Loring Park in Minneapolis. Police later cited the bar for continuing to serve the victim drinks even after he was obviously intoxicated.  Josh Hurley, the head bartender at Bootleggers in downtown Minneapolis, has had four sessions with Pomplun in the past seven months.  "Every time somebody walks up to the bar, I'm very cognizant of how they're acting," Hurley said. "You're not only responsible for that one person, you're responsible for everybody in the bar because what if you keep serving that person and they go and do something?"
Brian Holm, a doorman at the former Fahrenheit club (now called Envy), said he has become so conscious of the risks that come with working at local bars that whenever he's on duty his head is on "constant swivel." Liability is a bigger topic of concern among bars and clubs than ever, said Julia Kanouse, vice president of ServSafe Alcohol, a Chicago company that has designed a training curriculum for those businesses across the country.
Insurance paying more claims
She said insurance companies are demanding better training of bar staff because they are paying more claims in cases in which bars served minors, or served patrons too much alcohol.  "We're seeing bigger lawsuits than we've seen in the past," Kanouse said, "and bigger money is being awarded."  Many insurance companies now require training similar to Pomplun's, which educates staff members on everything from over serving alcohol to defusing altercations. Safety is the overriding issue, but the focus also is on liability – how not to mess up and get the bar sued.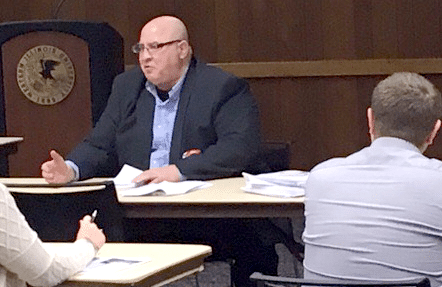 Training might cost a few hundred dollars a year (plus a couple of hours of staff time), but it can save tens of thousands of dollars in insurance costs.  "If you have training that's not as in-depth and you get a claim, the potential for loss is so great," said Penny Janowiec, an insurance underwriter for local bars.  For example, a large club might pay $75,000 to $100,000 a year for insurance. A claim from a major injury blamed on an illegal alcohol sale could jack premiums up 30 to 50 percent, she said.
Lawyers who defend bars in liability cases often cite its alcohol-awareness training in the defense.  "It establishes that they have an awareness of their obligations," said Steve Tomsche, a Minneapolis attorney.  He's been there Pomplun said he knows his stuff because he once sat behind the bar.  After college, he was a bartender and bar manager for more than a decade before training became his career.  Although he has the physical build for it, Pomplun was never a bouncer. In fact, he loathes the term. Too negative, he contends. "You know what they're calling door staff on the East Coast? 'Safe people.' I've suggested that here, but so far it hasn't caught on yet."
Despite a nickname more befitting his wrestling background, his approach, peppered with references to reducing "opportunities for risk," is dead-serious.  "I'm very passionate about what I do," he said.  Indeed, he has spent 32 years carving out a niche. His training sessions take him all over the Midwest, with a client list of more than 250 bars and restaurants. His average fee is $300 to $500 for a two- to three-hour session; sometimes bars chip in together to save costs.   "Bob can talk for days about this stuff," said Dino Pearlman, who uses Pomplun's training at his Seville Club in downtown Minneapolis.   As part of his safety campaign, Pomplun has persuaded his state representative to sponsor a bill giving bar employees the right to hold onto a suspected fake ID. He also has testified in favor of the 2005 state law that ended the "power hour," a ritual in which a person turning 21 could enter a bar at midnight on his or her birthday to binge drink. And in Isanti County, where a coalition has led a "sober cab" program that he hopes will spread across the state, Pomplun is "the engine behind the train, giving us new ideas and models to work from," said Isanti County District Judge Jim Dehn.
Pomplun, 57, lives in Plymouth with his wife and 17-year-old daughter and frequently travels to other states to attend bar-industry conferences. Then he returns to spread what he learned to anyone who will listen, from police to legislators.
Pomplun said he believes one of the best models of cooperation in the country between bars and law enforcement officials happens in downtown Minneapolis. Once a month, police meet with Warehouse District club owners for what one of the organizers, Sgt. E.T. Nelson, calls an "ongoing training session." They discuss recent altercations and other incidents as well as prevention methods.
Pomplun goes to every meeting. It's good for business, of course, since he has competition – mainly from the Minnesota Licensed Beverage Association. The trade group's executive director, Jim Farrell, said its training is less expensive and includes more sessions than Pomplun's. The group also offers online training.  The session At Fahrenheit awhile back, Pomplun showed up wheeling a dolly piled with boxes. Some were filled with handouts to give to the staff of about three dozen, along with forms they must sign to certify their training.
At times during the information-packed session, his voice was soft and calming, but then he would suddenly shout to get his pupils' attention:
"The only intervention you ever try to make is to help and … "   "ASSIST!" the security guys yelled back in unison.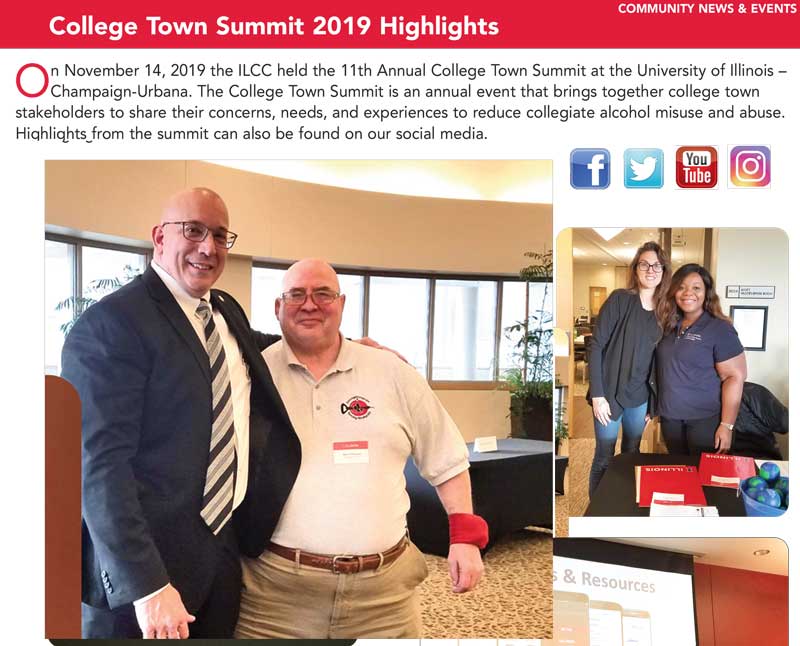 The large projection screen set up under the disco ball – plus the 3-foot-long pointer Pomplun slapped against the screen while showing informational slides – made the session feel more like a classroom than a club. In turn, some of the bar staffers who had been required to attend gazed back at him like bored high schoolers. Many had been through this session before. (Most clubs do it once a year.)
"It can get a little boring after seeing it five times," said Holm, the club's head of security. "[But] as a door person, just getting the updates on all the new fake IDs is helpful because they change all the time." Afterward, the staff was rewarded with pizza while Pomplun loaded up his boxes, getting ready for the next bar. He didn't get many thank-you's – those moments are few and far between in a business that's slow to change. But he said he remembers Isanti Judge Dehn once telling a group of people that Pomplun saves lives.
"I wouldn't be doing this if I didn't think I was doing the right thing," Pomplun said. "And if you know you're doing the right thing, it makes you feel good."
ROBERT POMPLUN
How to make the security staff less intimidating: "People touching is one of the best ways of getting feedback. Shaking hands. I always tell door staff that emptying ashtrays and picking up bottles are good things to do. Small things that help to promote safer environments."
By Tom Horgen
Staff Writer
StarTribune Archives