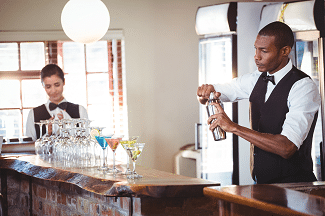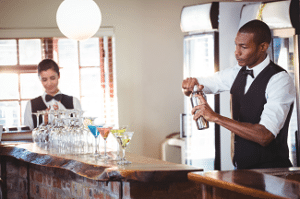 Thank you for contacting us at Serving Alcohol.   We will respond and resolve your as quickly as possible today. We will respond to your email address so check your email inbox. We strive to resolve and respond to your email within 2 hours or less.  Usually, it's within an hour or less.
By send us a message through our our Contact Us portal lets us know important information about your computer, tablet, or cellphone along with the web browser you are using.  This is very important.
Some common questions and answers can be found on our FAQ page or with our Knowledge Base. 
Most issues are due to the device and/or web browser used. We will email you back clear and helpful instructions within minutes. 
This is our primary portal. Phone support is not as effective. Clear written instructions to resolve your issue gives you the best and quickest advantage. 
We do recognize that some people want to speak to a live person. If you call us and leave a voice message from your cell phone, we will text you back ASAP.  Phone messages left on our voicemail will be checked throughout the day but not as often as Contact Us messages. For voice messages, we will text you back first and refer you to more specific resolutions to your email address. 
If don't recieve a reply in your email inbox, please check the Spam or Junk filter within your email. Sometimes, our messages are filtered due to the word "alcohol".  We strive to get you through your certification training course quickly and effectively as soon as possible.