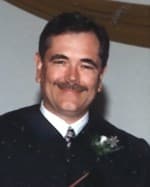 I am a District Court Judge in Minnesota for 28 years, having pioneered national Drink
Driving Programs. In that capacity I have known and worked with Robert Pomplun for the last
12 years in his capacity of training and responsible beverage service.
Bob Pomplun is THE premier bar server trainer in Minnesota, having trained thousands
of bar servers and has developed signage for "House Policies" that is now displayed in liquor
establishments in hundreds of communities throughout Minnesota.
Bob has worked with me in different capacities as we have created one the most
successful SAFE CAB programs and non-profits in Minnesota dedicated to successfully
transporting people home from drinking establishments.
I have introduced Bob at large public safety venues where I say simply that his work and
efforts "have saved lives!"
I look forward to continued working with Bob Pomplun in his ongoing efforts to better
educate the public to informed decisions regarding the use of alcohol.
Sincerely,
James E. Dehn
Judge of District Court