The Oregon Alcohol Server Seller Course has the information needed to apply for your Oregon state alcohol certification.  It's often referred to as the Oregon bartender license. This is an educational training tool for sellers/servers of alcoholic beverages that gives you the tools to serve responsibly and stay within the law. The Oregon alcohol certification program serves as a preventive measure to discourage over consumption and keep drunk drivers off the roads.
Completing this course is the first step to getting an Oregon Alcohol Service Permit.
After completing this course, students must visit the OLCC (Oregon Liquor Control Commission) Alcohol Service Permit Portal to create an account, take a test, and submit a permit application. If approved, the permit will be emailed to the student by the OLCC.
Getting your Oregon alcohol certificate is simple, easy, and can be completed on any computer or mobile device.
Easy, Quick, and Mobile Phone ready for your convenience.
Highly recognized  by most major employers and insurance carriers.
Interactive course .  you may actually enjoy learning.
Below are the tasks you will learn:
How to protect yourself and your establishment from liability
How alcohol affects your customers
How to recognize the effects of alcohol on your customers
How to prevent customers from becoming intoxicated
How to intervene when you need to refuse a sale to someone
How to prevent and deal with disturbances
How to accurately check IDs and recognize minors
How to prevent second-party sales
How to refuse a sale
How to react to authorities when a problem arises.
35 Years of Alcohol Training Knowledge and Experience
We take great pride in bringing you quality information. Since 1985, we have alcohol certified tens of thousands of individuals and businesses over the last 35 years. This course is created by former bar and restaurant managers, bartenders, and servers. Serving Alcohol Inc provides thee industry leading training and services to owners, managers, bartenders, waitstaff, and retail sellers of alcohol.  Our training incorporates decades or research directly from our staff because we have "been there" working in the alcohol serving environment.
We recognize that you are busy and alcohol training maybe not on the forefront of your mind.  We aim to give you accurate knowledge and quickly bring you "up to speed" with the most recent laws. Some of our information may seem common knowledge. But, as you do, we take your profession very seriously. Your decisions, while serving alcohol, could make a dramatic difference in another person's life.  With a little of your time and our training,  we will help you become a safer alcohol seller or server and increase your tips. Free certificate and wallet card given immediately after completion.
You will learn all the "compliance" material and, as an added bonus, you will learn some hard won industry insights.  We work directly with the states that we represent so that your training is current, concise, accurate, and highly approved. With our alcohol certification program, we give you the tools to learn to serve responsibly, a sense of responsibility, and respect for your community and your work environment.
If you have any problems, please Contact Us and we will quickly work with you to resolve it.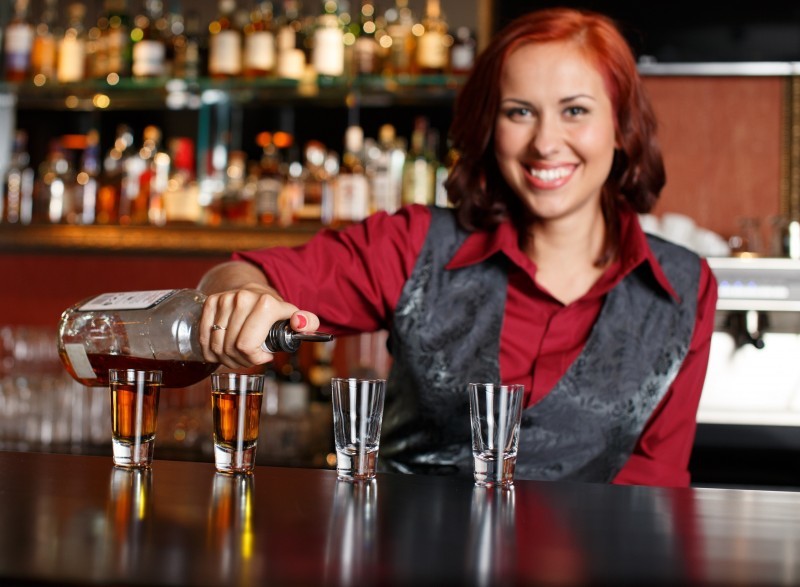 Testimonials
Looking for other options, I came across Servingalcohol.com. Their rates are extremely competitive and they have the BEST customer service! I…
The information was really easy to follow! I loved it.
great site and course, easy to use.
Good course, learned a couple things. Which is saying something since I am experienced.
Extremely thorough on all pertinent information!
"I didn't think I could have been easier.  Thank you so much".
It's all good. I will have our 12 other employees take this course. Thank you!
I liked the audio and the arrow to move forward when ready. Very good information. 😃
Customer Service is TOP NOTCH!! Thanks, Tony
This was a good wake up to things I did not know
Best course ever with amazing discounts. You get the same license spending…
I give this course a solid A for its overall value.
I learned much more in your course than I did when I took a physical class 3 years ago. I would recommend your course to anyone. I'm really glad…
Great course i learned everything i needed.
John - Bartender Skills Training
It's the best site to go to get your bartenders license, I might have increased my chances in getting a very hard to find job.
I learned a lot from this course and feel much more confident about my new job.
Excellent study will definitely recommend.
Thank you for your quick help today. I have referred 2 more coworkers to your website yesterday.
I WOULD TELL OTHERS ABOUT THE COURSE 🙂
Good basic course. It gave me examples of what I need to learn and study in order to land a bartending job.
Monica - Bartender Skills Training
They have the BEST customer service! I have never had to wait more than an hour, (even at night!), for someone to get back to me if I had…