MLCC Approved & Required Certification
Michigan Alcohol
Seller-Server Course

Michigan Bartender License
Special Discount
$10.99

List Price:
$19.95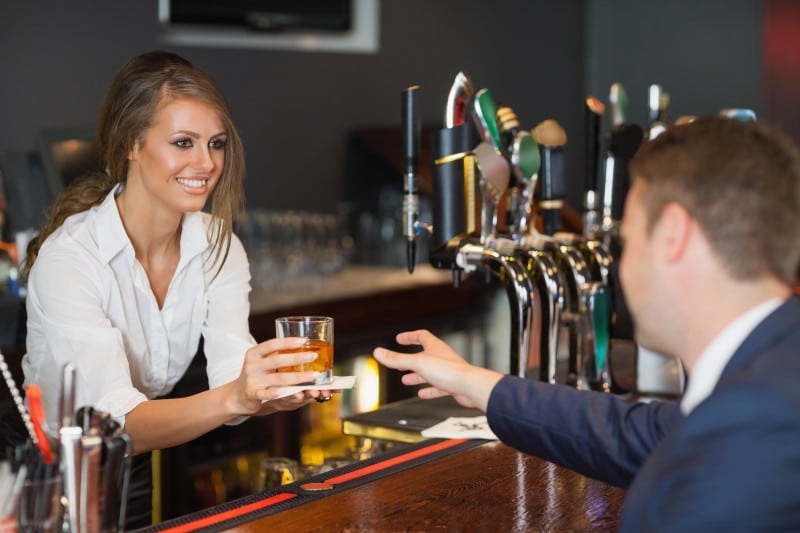 Michigan Alcohol Seller Server Course 

Our Michigan alcohol seller-server course is approved and required by the MLCC (Michigan Liquor Control Commission). Serving Alcohol Michigan alcohol certification follows the rules and regulations stated in the Michigan Liquor Control Code, Youth Employment Standards Act Act 90, and all related penal and vehicle codes. For waiters, bartenders, servers, managers, and owners who serve alcoholic beverages within the state of Michigan, it is required to hold an approved Michigan alcohol certification in order to legally serve drinks in your bar, hotel, or restaurant. This Michigan alcohol training provides your responsible hospitality team with the skills needed and required to responsibly, lawfully, and professionally sell and server alcohol on and off premise. This course is often referred as the Michigan bartender license or Michigan alcohol permit. Serving Alcohol has over 35 years of experience teaching alcohol awareness, intervention techniques, server duties, carding procedures, and state laws.
This Michigan alcohol certificate authorizes you for on-premise and off-premise.
This course is certified by the Michigan Liquor Control Commission as mandatory server training: MLCC (Michigan Liquor Control Commission)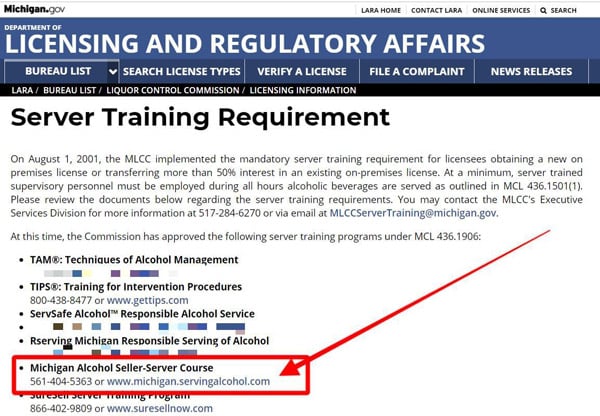 Founded in 1985, we have certified hundreds of thousands of individuals and businesses over the last 35 years. This course was created by former bar and restaurant managers, bartenders, and servers. Our training incorporates decades of functional work history from past experience. We have worked diligently with the state department and liability lawyers to be the most protective,reputable and recommended alcohol certification training.
We recognize you are busy and alcohol training might not on the forefront of your mind. We provide accurate knowledge and quickly bring you and new employees "up to speed" with the most recent laws. Some of our information may seem common knowledge but we take your alcohol serving profession very seriously. Your decisions could make a dramatic difference in another person's life. With a little of your time and our training, we will help you become a responsible safe safer of alcohol and increase your tips. Select your course, click Enroll Now, complete the course and print your free certificate and wallet card all within a couple of hours.
Insurance & Michigan State Required
Our courses are recommended, required, and endorsed by liability insurance carriers. For anyone holding a Retail license there is proof Proof of Financial Responsibility (liquor liability insurance) required by MCL 436.1803. Your staff will remain current with state rules, regulations, and laws, in regards to the service of alcohol.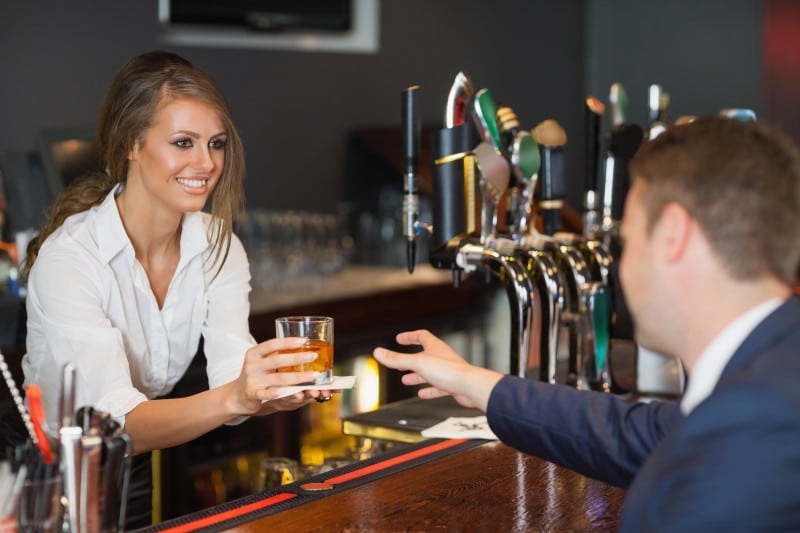 Testimonials
Extremely thorough on all pertinent information!
great site and course, easy to use.
It's the best site to go to get your bartenders license, I might have increased my chances in getting a very hard to find…
It gave me examples of what I need to learn and study in order to land a bartending job.
Monica - Bartender Skills Training
It's all good. I will have our 12 other employees take this course. Thank you!
Michigan Alcohol Seller-Server Course
Frequently Asked Questions
The agency that handles Michigan liquor licensing and/or bartender licensing rules and regulations in Michigan is The Michigan Liquor Control Commission. The contact information for The Michigan Liquor Control Commission is listed below. You can contact them to verify that online server certification (bartender license) can be obtained in Michigan. We have also listed that information where applicable.
The Michigan Liquor Control Commission
Telephone:  517-284-6250
https://www.michigan.gov/lara/0,4601,7-154-89334_10570---,00.html
In Michigan, you must follow the rules and regulations of Michigan Liquor Control Code, Youth Employment Standards Act Act 90, and any related penal and vehicle code.
Acceptable IDs include one of the following: 
A valid current driver's license or photo ID card issued by the Illinois Secretary of State's Office or any other State

A valid Armed Forces ID; 

A valid U.S. passport or foreign passport (with U.S. travel visa) containing the holder's photograph.
Yes, you can legally confiscate a fake or fraudulent ID.
In the state of Michigan, you can pour alcohol at the age of 18, if supervised by someone who is 21. You can sell alcohol at 18 in grocery stores or convenience stores but you must be 21 to sell in a liquor store. To serve alcohol you must be 18, if supervised by someone who is 21
Yes, serving alcohol is acceptable.  However, you can not hold a license license in the state of Michigan if you have a felony.
Answer provided by the Law Office of Barton Morris
In the state of Michigan, driving under the influence (DUI) or driving while intoxicated (DWI) is .08.
"Michigan is one of many states that allow an injured person to hold a business liable for providing alcohol to a minor -- or to a visibly intoxicated person -- who then goes on to cause an accident. Laws like these are often known as "dram shop" laws, since vendors traditionally sold alcohol by a unit of measure called a "dram." In this article, we'll look at several key provisions of Michigan's dram shop law and how it might come into play in an injury claim after an alcohol-related accident."
Licensees (on-premises) are prohibited from offering "2 for 1" or other multiple drink promotions whereby multiple drinks are offered for one price.
Yes. On August 1, 2001, the MLCC implemented the mandatory server training requirement for licensees obtaining a new on premises license or transferring more than 50% interest in an existing on-premises license. At a minimum, server trained supervisory personnel must be employed during all hours alcoholic beverages are served as outlined in MCL 436.1501(1).
The course is part of the educational program whose curriculum has been approved by the commission under the standards described in this section and is offered by an administrator or instructor to a retail licensee, or a licensee operating a tasting room or providing samples of alcoholic liquor, for its employees.
With over 35 plus years of experience in the hospitality industry as an alcohol certification, we are without question the most reputable and experienced professionals in the business. Serving Alcohol began under Robert Pomplun who is a true expert as a consultant, instructor, manager, and coordinator. Our alcohol training and certification courses with Robert's guidance have benefited thousands of bartenders, servers, managers, owners, and security staff across the nation. Our courses will prepare you and your team with knowledge as the most critical component of responsible alcohol service.
Learn more About Us!
Computers or devices compatible to take this course:
Windows 7,8,or 10
Mac OSX or better
Android based tablet or phone (version 6.0 or better)
iPhone 6 or better
iPad 4 or better

Compatible web browsers:

Google Chrome ver. 55 or better
Mozilla Firefox ver. 50 or better
Safari 11 or better
Microsoft Edge ver, 80 or better
We want to make a special note concerning Samsung web browsers on Android devices. Interactive learning software has some difficulties with the Samsung browser. Please, switch to the native Google Chrome browser on your device instead. You will have a better user experience. Every Samsung smartphone comes with the native Google Chrome web browser. If you need to download it, click the link below.
Our Training Material
Serving Alcohol has over 30 years of experience in teaching alcohol certification principles and in-depth knowledge. You'll learn alcohol awareness, intervention techniques, server duties, carding procedures, and state laws. All in a simple online alcohol server training course that is easy to understand. If you're a bartender, a waiter / waitress, or server looking to achieve your bartender license, then our course is the one you'll need.
100% Online interactive and self-paced training
Complete in 3 hours or less
24/7 Customer Support Center
Certification is Valid for 3 years


Information you will learn:

How to protect yourself and establishment from liability
How alcohol affects your customers
How to recognize the effects of alcohol on your customers
How to prevent customers from becoming overly intoxicated
How to intervene when you need to refuse a sale
How to prevent and deal with disturbances
How to accurately check IDs and recognize minors with fake IDs
How to prevent second-party sales
How to react with authorities when a problem arises