Reframing Nightlife Security as a Way to Save Money
Interview with Bob Pomplun from Serving Alcohol Inc.
Robert Pomplun is the founder of Serving Alcohol Inc. and Loss Control Services, Inc. He began alcohol training in 1985. Since then, he has conducted over seven thousand seminars throughout the States of Minnesota  and Wisconsin for such organizations as the American Legion Posts and Veterans of Foreign Wars.  He has personally assessed over two thousand bars, restaurants, and other establishments that serve alcohol for legal purposes. He has testified several times before the Minnesota State Legislative Judiciary and Transportation Committees to help enact new legislation regarding valid identification for alcohol consumption and legal liabilities in the sale and use of alcohol.
Robert Pomplun is a charter member of the Responsible Beverage Service Council, which is an international organization dedicated to responsible beverage service and practices.  He has participated and instructed in national forums through the Responsible Hospitality Institute. For the last couple of years, he has spoken and given breakout classes before the Illinois Liquor Control Commission at their 10th & 11th annual seminar. He actively participates in programs awarded by the Minnesota chapter of MADD for the safe cab programs, as well as participates in the monthly meetings with Minneapolis Safe Bar program. He continues to develop solutions to community problems created by alcohol serving establishments.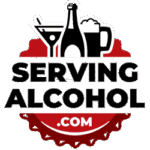 With over 35 plus years of experience in the hospitality industry as an alcohol certification consultant, instructor, manager, and coordinator, Robert Pomplun is a true expert.  Robert has contributed countless hours of research concerning alcohol abuse recognition and behavior with several publications in national hospitality and community based publications on server training related issues, Robert Pomplun is a true expert in the field of proactive, preventative, responsive, and responsible alcohol service.