Massachusetts Bartender License

Massachusetts Seller/Server Permit
Only $14.95

List Price:
$24.95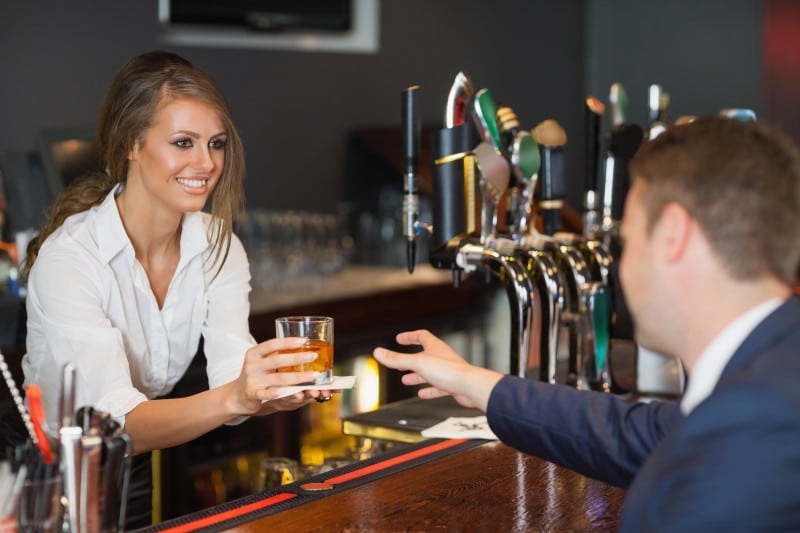 Massachusetts Bartender License 
Our Massachusetts bartender license certification course is recognized and created using the standards set by the Massachusetts Alcoholic Beverages Control Commission (ABCC) and the rules and regulations set in the Massachusetts Liquor Control Act.  This certification is often referred to as the Massachusetts Alcohol Seller/Server Permit.

Since 1985, we have alcohol certified tens of thousands of individuals and businesses over the last 35 years. This course is created by former bar and restaurant managers, bartenders, and servers. Our training incorporates decades of research. Over the decades, we have worked diligently with the state department and liability lawyers to create the most reputable and recommended alcohol certification training.
We recognize that you are busy and alcohol training maybe not on the forefront of your mind.  We aim to give you accurate knowledge and quickly bring you "up to speed" with the most recent laws. Some of our information may seem common knowledge. But, as you do, we take your profession very seriously. Your decisions, while serving alcohol, could make a dramatic difference in another person's life.  With a little of your time and our training,  we will help you become a safer alcohol seller or server and increase your tips. Select your course, click Enroll Now, complete the course and print your free certificate and wallet card all within a couple of hours.
The Most Reputable and Recommended Certification
Our courses are recommended and endorsed by liability insurance carriers. Most liability insurance carriers for alcohol-serving establishments (restaurants, bars, taverns, and nightclubs) require all employees to hold an alcohol certification. Therefore, they will need your staff will remain current with state rules, regulations, and laws, in regards to the service of alcohol. As a result, more businesses are requiring our server certification as a condition of employment.
Quick and Easy
Our Massachusetts Alcohol Server On-Premise Course is simple to enroll in and easy to take. Begin it in one sitting or leave and come back to the course as many times as needed. Select your course, click Enroll Now, complete the course, and print your certificate!
Use Any Device
Our Massachusetts Alcohol Server On-Premise Course is responsive! Take it on a computer, laptop, tablet, or cellphone; on the go or while you sit at home. Now training can be done on your terms.
Get Certified Today
Need to be compliant in a hurry? Your Massachusetts Alcohol Server On-Premise Course certificate is available to you immediately upon completion as an emailed PDF file. Complete it tonight and email to your manager before going to work tomorrow.
Completion Guaranteed
We give you multiple chances to take the course. Busy? Multi-tasking? No worries! Come back until you get it completed, guaranteed.
Professional Experience
Serving Alcohol, Inc. has over 35 years of experience in teaching alcohol awareness, intervention techniques, server duties, carding procedures, and state laws. Our course will teach you:
How to protect yourself and establishment from liability

How alcohol affects your customers

How to recognize the effects of alcohol on your customers

How to prevent customers from becoming overly intoxicated

How to intervene when you need to refuse a sale

How to avoid and deal with disturbances

How to accurately check IDs and recognize minors with fake IDs

How to prevent second-party transactions

How to react with authorities when a problem arises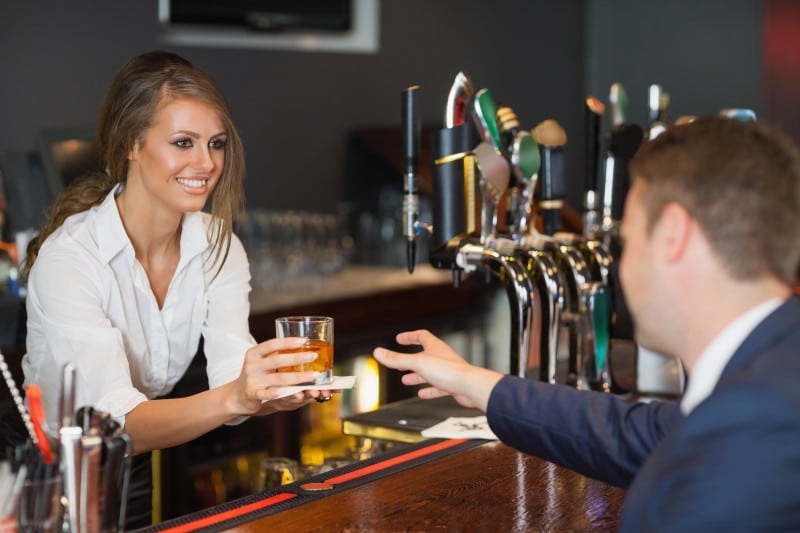 Testimonials
I liked the audio and the arrow to move forward when ready. Very good information. 😃
Good course, learned a couple things. Which is saying something since I am experienced.
The information was really easy to follow! I loved it.
Hands down the fastest customer service response and resolution I've ever experienced, Awesome! Thank you
Customer Service is TOP NOTCH!! Thanks, Tony
Excellent study will definitely recommend.
Massachusetts Alcohol Service
Frequently Asked Questions
Massachusetts liquor licensing and/or bartender licensing rules and regulations are handled by the Massachusetts Alcoholic Beverages Control Commission (ABCC).
The Massachusetts Alcoholic Beverages Control Commission
Telephone: (617) 727-3040
Website: http://www.mass.gov/abcc/
Acceptable IDs include one of the following: 
Valid Massachusetts Driver's License

Valid Military ID

Valid Passport or US Passport Card

Valid Massachusetts Registry of Motor Vehicles Liquor ID Card
The minimum age to serve alcohol, pour, or sell alcohol is 18.
Maybe.Off-premises or on-premises licensees and managers cannot hold a license or licensed manager position if convicted of a felony.
In the state of Massachusetts, an OUI (operating under the influence) is considered a BAC at or greater than .08%.
Massachusetts does not have a specific statute allowing injured people to bring civil claims for damages against alcohol vendors. However, Massachusetts General Laws Chapter 138, Section 69 does prohibit vendors from serving or selling alcohol to an "intoxicated person," and Massachusetts courts have held that a vendor who does so may be held liable for negligence in a civil lawsuit.
ccording to Massachusetts Liquor Control Act, "No licensee or employee or agent of a licensee shall: (a) offer or deliver any free drinks to any person or group of persons; (b) deliver more than two drinks to one person at one time; (c) sell, offer to sell or deliver to any person or group of persons any drinks at a price less than the price regularly charged for such drinks during the same calendar week, except at private functions not open to the public; (d) sell, offer to sell or deliver to any person an unlimited number of drinks during any set period of time for a fixed price, except at private functions not open to the public; (e) sell, offer to sell or deliver drinks to any person or group of persons on any one day at prices less than those charged the general public on that day, except at private functions not open to the public; (f) sell, offer to sell or deliver malt beverages or mixed drinks by the pitcher except to two or more persons at any one time; (g) increase the volume of alcoholic beverages contained in a drink without increasing proportionately the price regularly charged for such drink during the same calendar week; (h) encourage or permit, on the licensed premises, any game or contest which involves drinking or the awarding of drinks as prizes. (2) No licensee shall advertise or promote in any way, whether within or without the licensed premises, any of the practices prohibited under 204 CMR 4.03."
No, but it's still recommended for instances of liability especially insurance deductions.
The Massachusetts certification is valid for 3 years.
With over 30 plus years of experience in the hospitality industry as an alcohol certification consultant, instructor, manager, and coordinator, Robert Pomplun is a true expert. Our alcohol training and certification courses with Robert's guidance have benefited thousands of bartenders, servers, managers, owners, and security staff across the nation. Our courses will prepare you and your team with knowledge as the most critical component of responsible alcohol service.
Learn more About Us!
Computers or devices compatible to take this course:
Windows 7,8,or 10

Mac OSX or better

Android based tablet or phone (version 5.0 or better)

iPhone 6 or better

iPad 4 or better
Compatible web browsers:
Google Chrome ver. 50 or better

Mozilla Firefox ver. 45 or better

Safari 10 or better

Microsoft IE 11 or better

Microsoft Edge
 We want to make a special note concerning Samsung web browsers on Android devices. Interactive learning software has some difficulties with the Samsung browser.  Please, switch to the native Google Chrome browser on your device instead.  You will have a better user experience.  Every Samsung smartphone comes with the native Google Chrome web browser.  If you need to download it, click the link below.