Welcome to Serving Alcohol's quick course introduction! Below are some images and steps to help get you started on the course.
After sign in and purchasing the course, this will be the first introductory page.

​
Next, click on the Enter button.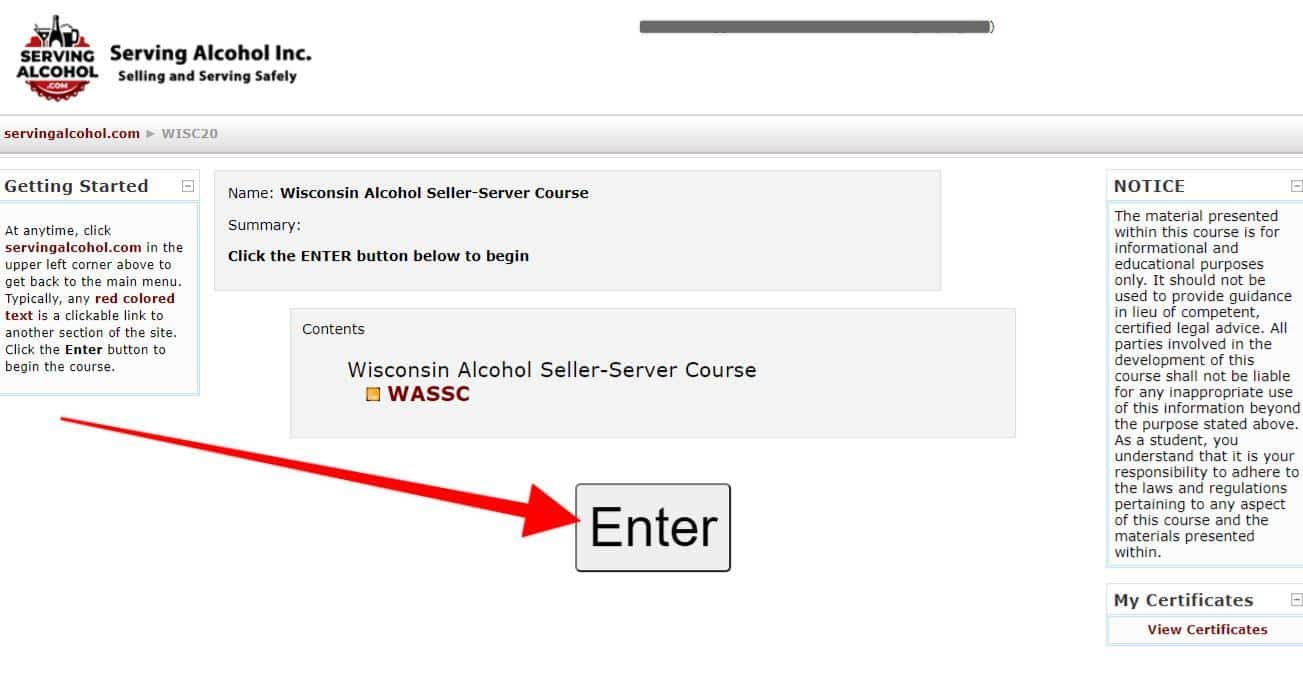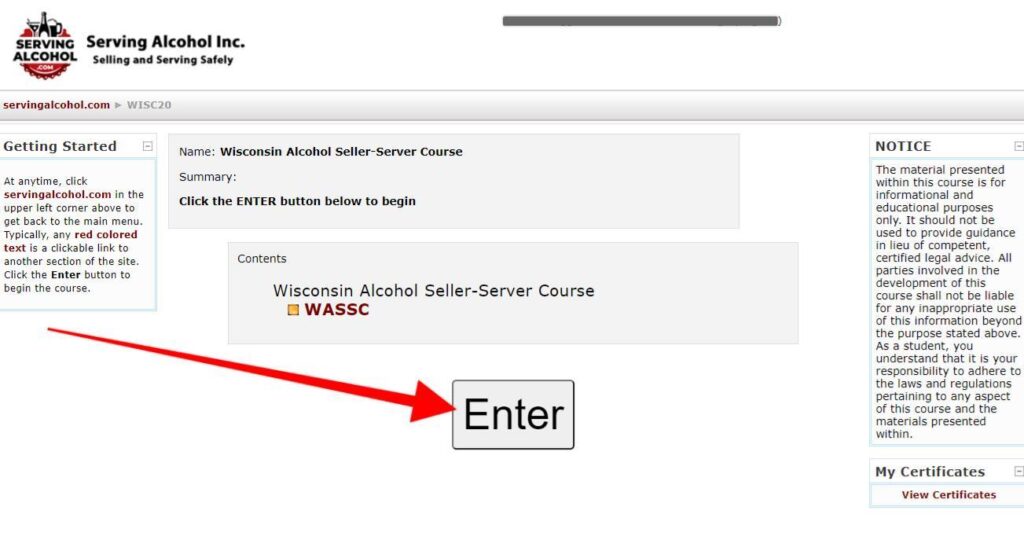 Have your audio turn on and up to hear the course read aloud for each page.  You can increase or decrease the speed of the voice guidance with the button at the top of the page.