Responsible Alcohol Courses By State
Each training course is approved by the state it represents.  The courses are accredited as official alcohol or food handlers certification.  Select your course by state or choose from the options along the right side.  Our Responsible Alcohol Manager, Master Bartender, Food Handlers, and Food Manager certification courses offer options to greatly save you more money.  For greater discounts and control, we offer courses by state for your Business.  Our Business Account gives a 15% discount on our already normal low price.  With it, you will have the ability to view your staff's progress.  Track daily, weekly, or monthly with our Organization Dashboard tool.  Easily follow who started their training, who had completed their training, and save or print each of their certificates.
The Intended Alcohol Training Course You Want
ServingAlcohol.com offers best option to achieve your online course by state alcohol training or food handlers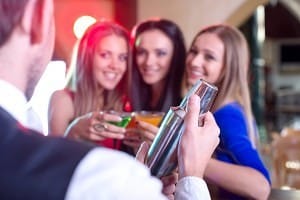 certification.  We go beyond simple alcohol awareness and carding techniques to deliver everything needed to know as an alcohol seller server in your state.  You deserve to know the possible implications that surround the service of alcohol.  You may be held personally responsible in the event of a negative or devastating experience.  Knowledge of how to handle certain situations is critical.  It's a necessity for an individual or establishment to know all aspects that surround the service of alcohol.  It's more than you think is possible.  You have earned the right to know this information. A lot of responsibility rides on your shoulders. 
We are the preferred alcohol training provider for many liability insurance carriers across the United States.
Have Questions?  Click here to send us a message …